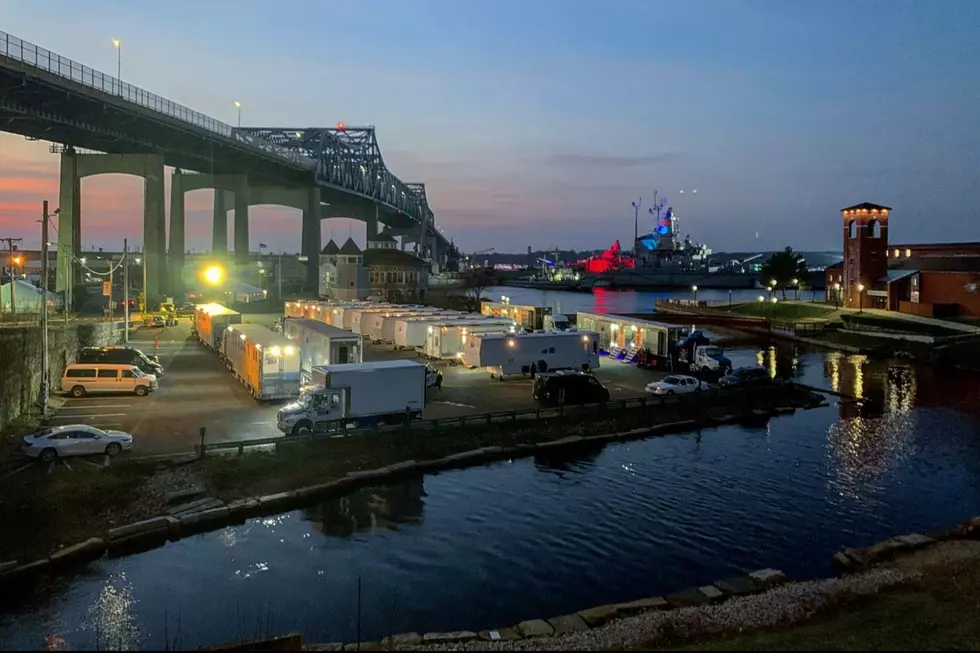 Fall River Mayor Coogan Gives Inside Scoop on Netflix Film
Photo Courtesy of K. Garcia Productions
Even though we now know why there were fireworks over Fall River on Friday, there's still a little mystery about the actual plot of the movie being filmed there – although the mayor was able to shed a little light.
We all know at this point in time that Netflix has taken over the U.S.S. Massachusetts in Battleship Cove and that a couple of A-list celebs were on scene this past Friday. Leonardo DiCaprio and Jennifer Lawrence were confirmed and spotted walked up the steps to board the ship to film scenes for Don't Look Up.
Fireworks were set off roughly around 4:45 p.m. on Friday and it caused a stir of questions and confusion within the city.
Clearly, it was part of the filming, but I had my theory that basically, this was a grand finale scene for the film's ending. However, I spoke with Fall River Mayor Paul Coogan on this, and here's what he had to say:
"I'm going to shoot holes in your theory, because during the scene, they're talking about the plans to go forward during the movie. So I'm with you there, but I don't know where the fireworks fit into what I saw. I did see some fireworks, but it was not the end of the movie. They were off the charts and out of our hearts, but it was not the end."  – Fall River Mayor Paul Coogan
Coogan received an invite on board the vessel and the set of the film, but was required to get a rapid COVID-19 test first before doing so. He witnessed the "President Janie Orlean," portrayed by Meryl Streep, give a speech during one of the scenes that occurred sometime before the fireworks were launched.
There's so much to take in, but also builds that much more anticipation for the film's release date. Fall River has been a popular destination for celebrities over the years, putting the "Make It Here" city on the map. If you ask me, "Film It Here" seems to be more fitting.
Enter your number to get our free mobile app
More From WFHN-FM/FUN 107