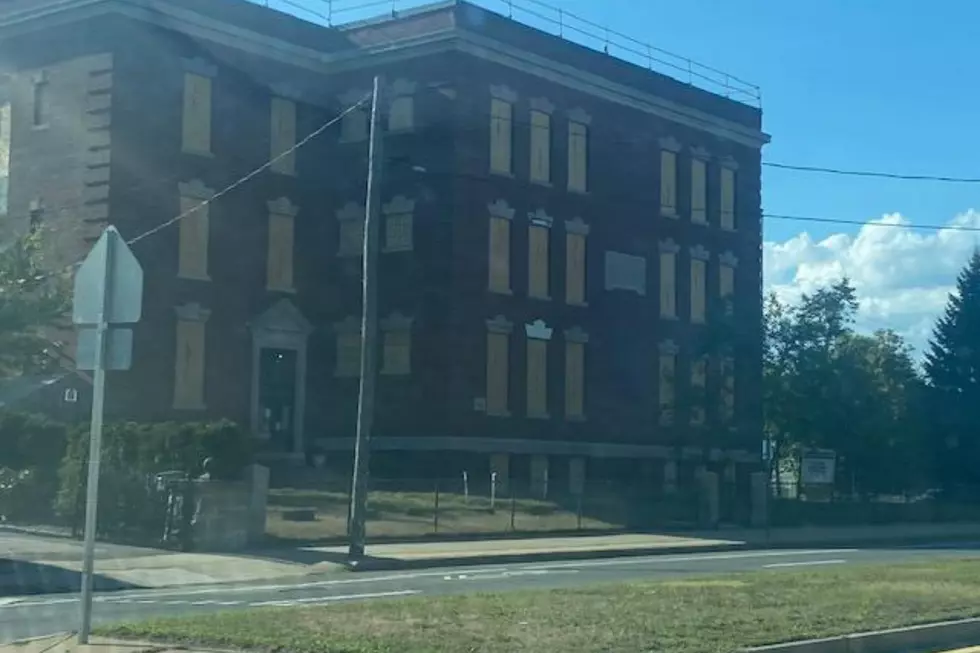 Fall River Elementary School's Boarded-Up Windows Only Temporary
Jackson Scott/Townsquare Media
I was driving in Fall River and passed by the Samuel Watson Elementary School. In the morning it looked like a regular school, by afternoon, it was all boarded up and looked like it was getting ready for demolition. But why?
It was really bizarre. I had to take my car into an auto shop in the area first thing in the morning. I obviously noticed the school and was just thinking about how students wouldn't get to return to anything normal. Later on in the day, I drove by the same school to go pick up my car at the show and noticed all the windows had been boarded up.
I asked some of the neighbors what's going on and it appears that the school has asbestos and is undergoing the removal of it so that the school can be used when students are allowed back.
We also reached out to Matthew H. Malone, Superintendent of Fall River Public Schools, who informed us of exactly what was going on at the school:
"We had an MSBA-funded construction project at Watson for windows, roofs and a new boiler. As part of the boiler replacement, there was asbestos abatement," he told us. "This was done during a period of time that the school was closed – all done safely with protocols in place and oversight."
Malone said the building is now open and ready for students and adults.
LOOK: See inside a 'modern day' castle complete with drawbridge
Enter your number to get our free mobile app
More From WFHN-FM/FUN 107