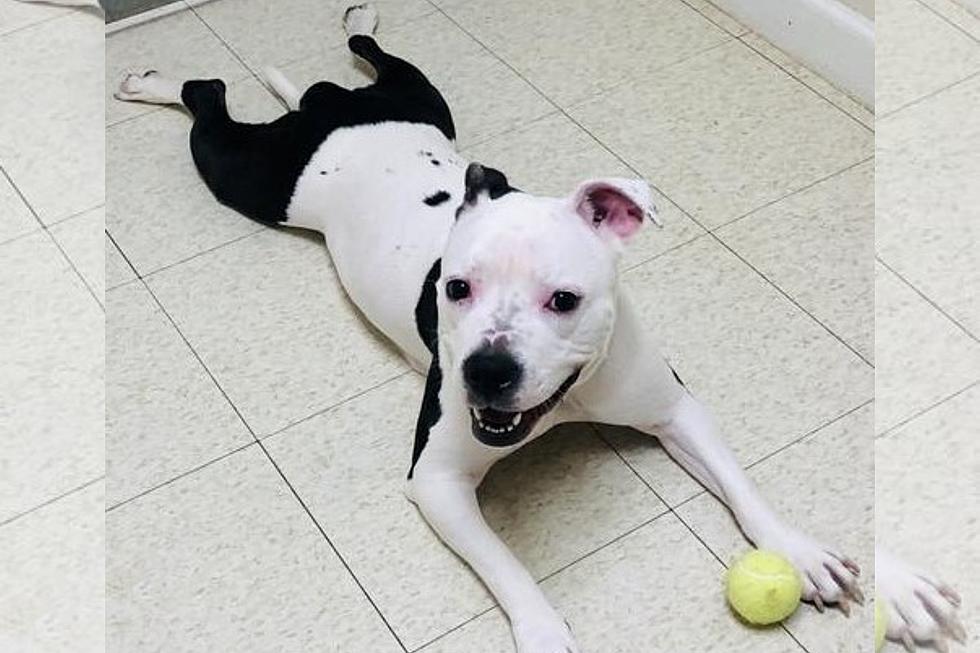 Fall River Dog-Walking Program Sorts Pups Into Hogwarts Houses
Courtesy of Forever Paws Animal Shelter
There are few things I love more than dogs and the Harry Potter series, so when Forever Paws Animal Shelter in Fall River announced they were bringing the two together for a one-of-a-kind program to help their shelter pups, I couldn't help but get all warm and fuzzy inside.
Even if you're not able to provide a forever home for a shelter dog at the moment, there's a way to make a lasting impact on these pups' lives thanks to Forever Paws' new Pawswarts dog-walking program.
The shelter is currently accepting dog-walking volunteers, who, along with Forever Paws' dogs, will be sorted into their corresponding Hogwarts house to pair them with pups. Dogs will be sorted from Hufflepuff to Slytherin based on their behavior, and while all volunteers will start as first-year, beginner-volunteer Hufflepuffs, they will soon move to Ravenclaws, Gryffindors and Slytherins as they become senior-level volunteers throughout the program.
Forever Paws' director Arianna Silva said they will offer multiple walking timeslots throughout the day for flexibility, but volunteers should be open-minded to learning different techniques during their time at the shelter and show consistency in volunteering. In other words, this shouldn't be a one-and-done experience. Volunteers must also be 18 years or older.
The Pawswarts program is just one way that SouthCoast residents can help improve the lives of dogs in the shelter system. Brooklyn is one of Forever Paws' 16 current dogs and has been there the longest. Silva said Brooklyn would greatly benefit from Pawswarts, where volunteers would be able to walk her around the shelter grounds or on the walking path, play with her in the outside play yards or run her through the agility course.
The shelter was finally able to hold its first volunteer orientation since COVID hit, so SouthCoast residents looking to help out at the shelter can get a firsthand look at what to expect. Orientations will be held monthly for those interested in volunteering at Forever Paws, and Silva expects the next orientation to happen at the end of April or in early May. You can keep an eye on Forever Paws' Facebook page for updates about upcoming orientations or email Arianna Silva at asilva@foreverpaws.org.
LOOK: 30 fascinating facts about sleep in the animal kingdom
KEEP READING: Here are 6 foods from your cookout that could harm your dog
Check out these 50 fascinating facts about dogs:
More From WFHN-FM/FUN 107