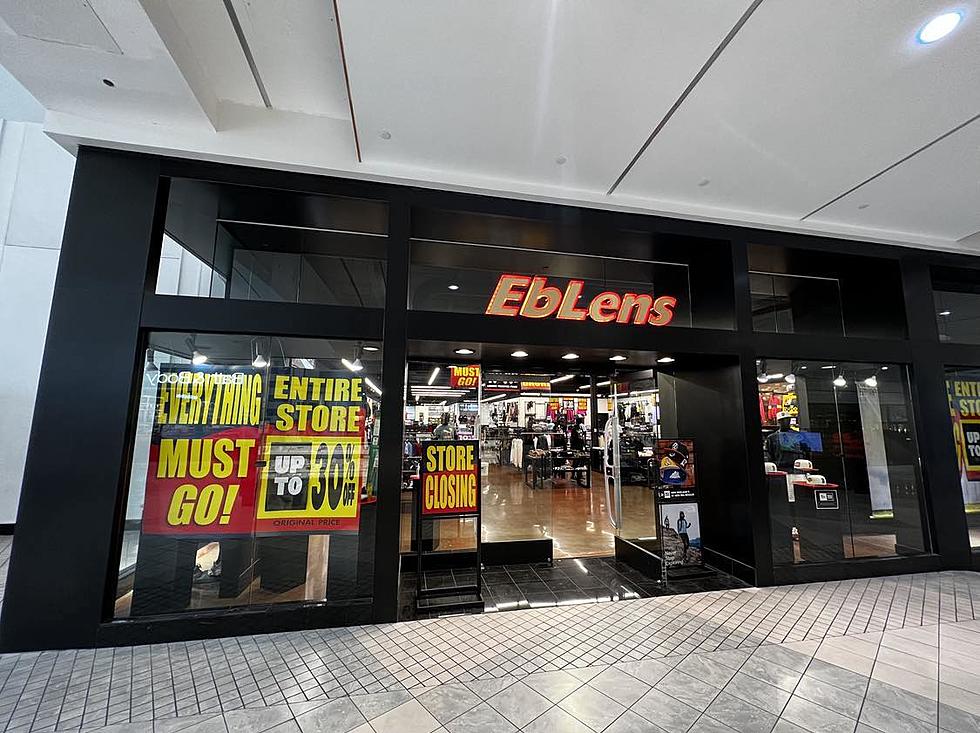 EbLens Closing Stores in Dartmouth, Fairhaven and Fall River
Barry Richard/Townsquare Media
The mood was less than joyous when I stopped by the EbLens Stores in Fairhaven and Dartmouth to inquire about when they would be closing. There seems to be a lot of that going on these days.
EbLens, billed as an "urban clothing" retailer, has dozens of stores in five states, including Massachusetts – and all are closing. The chain is liquidating in a process similar to Chapter 7 bankruptcy.
The company's website says, "Born in the streets of New Britain, Connecticut in 1949, EbLens started life as a working man's store."
"Originally opened by friends Ebner 'Eb' Glooskin and Leonard 'Len' Seaman, EbLens has experienced an amazing evolution over the last 70 years."
CTInsider says, "EbLens was acquired by Evanston, Illinois-based Fidus Investment Corporation and Prospect Hill Growth Partners from Waltham, Massachusetts, in 2017. But Prospect Hill Growth Partners no longer lists EbLens as a company it still is invested in."
EbLens operates stores in Connecticut, New York, New Jersey, Rhode Island and Massachusetts, including Fairhaven, Dartmouth and Fall River.
The Fairhaven Store, located at 1 Fairhaven Commons Way, employs about eight people. An employee I spoke with believes the location will close by the end of July.
The Dartmouth EbLens is in the Dartmouth Mall. There are 10 people about to lose their jobs at that location. Neither of the employees on shift when I stopped by knew when that location would close.
The company also has a 500 William S. Canning Boulevard store at Fall River's SouthCoast Marketplace.
Connecticu's Daily Voice says EbLens employs some 500 people company-wide.
A liquidation firm hired by EbLens says the stores will remain open until the chain successfully sells off its inventory, which could take one to two months.
Here are 50 of your favorite retail chains that no longer exist.
QUIZ: Can you identify 50 famous companies by their logos?
How well do you know the logos of 50 of the world's most famous companies? Keep scrolling to see if you can guess which icon belongs to which brand.
More From WFHN-FM/FUN 107