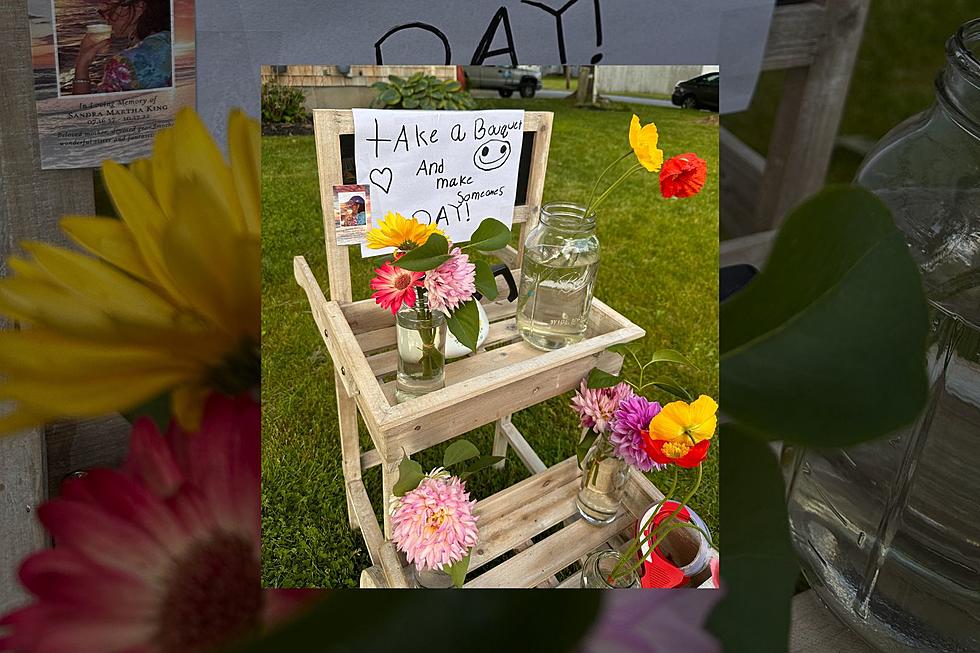 Fairhaven Woman Gives Away Free Bouquets in Memory of Her Mother
Kristen Patterson
After a Fairhaven woman suddenly lost her mother last October, she decided to keep her mother's spirit alive by creating beautiful bouquets of flowers and giving them away for free.
It was Kristen Patterson's way of staying close to her mother while spreading joy and love to complete strangers, and her little cart of bouquets is starting to attract a lot of attention.
Ashley McRae was driving down Weeden Road in Fairhaven when she noticed a charming little cart by the road filled with beautiful flowers.
"Take a bouquet and make someone's day," read a handwritten sign above carefully crafted bouquets.
"I just thought it was such a wholesome, beautiful gesture and I drove past it probably a dozen times before, but I decided to share it (online) because each time I drove by it, it made me smile and it brightened my day," said McRae. "I hoped it would do the same for someone else."
That's all that Kristen Patterson wanted out of her little crate of flowers. She wanted to spread kindness for anyone who needed it, in the name of her mother.
"My mom passed away last October, very unexpectedly and it became a healing project for me," she said.
Her mother loved to garden and so did Patterson. The idea came to her over the winter that she would make a stand in her yard and give away free bouquets as a therapeutic way to deal with the grief of losing her mother.
Patterson's 9 and 10-year-old daughters, Katherine and Bonnie, helped with the sign and picking the flowers, and the trio set up their cart just a few weeks ago.
"The more I cut, the more I bloom," said Patterson. "If people can take a bouquet and surprise someone with it or maybe just put some on their desk at work…it's just a way to brighten someone's day."
For Patterson, it's a way to heal. For everyone else, it's a ray of sunshine by the side of the road, just waiting to make someone happy.
Grief is never easy, but Patterson has managed to bring life to Weeden Road thanks to her love of flowers and the love she has for her mother, and that's truly special.
Fairhaven Man Returns Home From Service
Garrett Wunschel Has been overseas serving our country and came home to surprise his family and his girlfriend who had no idea he was home.
35 SouthCoast Pets That Will Brighten Your Day
SouthCoast pet owners share their adorable "fur babies".
More From WFHN-FM/FUN 107