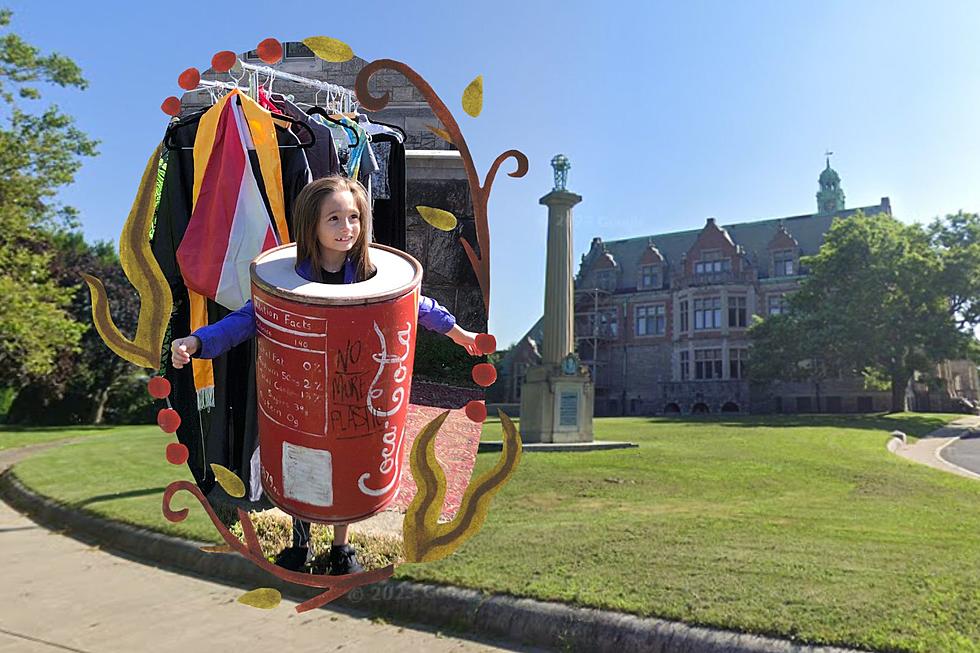 Got Old Halloween Costumes? Donate Them to Fairhaven's Sustainability Committee
Ann Richard
Be honest, how many Halloween costumes are tucked away in your basement or attic right now?
With growing children and new trends every year, Halloween costumes are rarely worn twice, and the Fairhaven Sustainability Committee has a fun solution for everyone through its Halloween Sustainability Swap.
What Is the Fairhaven Sustainability Committee?
The Fairhaven Sustainability Committee is a group of volunteers appointed by the town select board, and for the past 18 years, it has worked to promote sustainability and educate the community about climate change and the various parts that go along with it.
"From the farmers markets, to the farmers, to the community gardens, recycling, and alternative energy, we help with all the great stuff that helps the towns," said Ann Richard, the chair of the committee.
Holidays like Halloween do not typically follow the guidelines of sustainability, so the committee came up with a plan.
Halloween Sustainability Swap
For its fourth year, the committee is asking the community to drop off clean, used Halloween costumes and decor to the town hall at 40 Center Street in Fairhaven. Costumes must be clean and non-violent, and items like jewelry, accessories, and decorations are also welcomed.
"(The swap) has become really popular over the years," said Richard. "If you have kids or if you're an adult changing sizes, you might just wear (the costume) once and throw it away. We want to encourage people to recycle and reuse, and costumes are the perfect way to do it."
People can drop off their items to the town hall Monday through Friday, 8:30 am to 4:30 pm until Friday the 13th at 12 pm.
What Does the Committee Do With All Those Costumes?
For the third year, the committee will be on-site at Kids Fest on October 14th, where people will be able to pick out items at their swap booth for free.
"It's so much fun," said Richard. "If they didn't wear a costume (to Kids Fest), they'll grab one and walk around with their new costume, it's great."
Their booth at Kids Fest not only allows parents to save some money this season, but it also encourages the community to reduce, reuse, and recycle: 3 key elements that the committee stands by.
Along with the donated items, the committee will also hand out reusable trick-or-treat bags.
If you would like to donate or have any questions about the Halloween Sustainability Swap, contact Ann Richard at fairhavensustainability@gmail.com.
Check Out Swansea's Future Family Entertainment Venue, Silver Stone Castle
Owner and Swansea native Joe Estrela hopes to open the gates of his massive entertainment complex this year. In the meantime, here's a sneak peek of the proposed design for his medieval-inspired adventure castle.
More From WFHN-FM/FUN 107