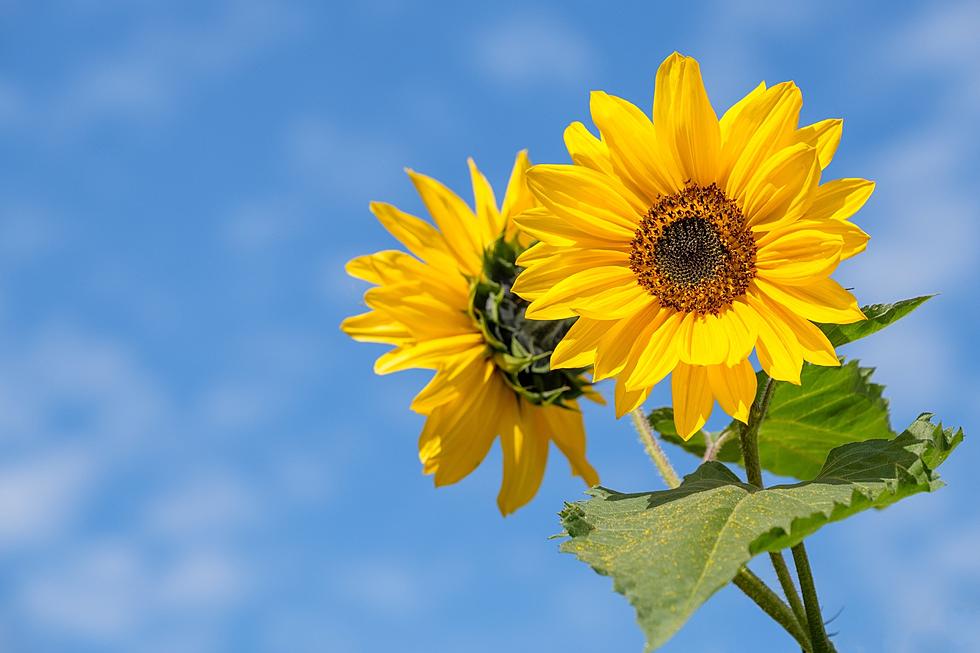 Full Bloom Festival Back for Year Three in Fairhaven
Bru-nO from pixabay via Canva
The Full Bloom Festival, sponsored by Soulflower Yoga and Wellness, returns to Cushman Park in Fairhaven for the third consecutive year. The festival is scheduled for Sunday, June 25 from 10 a.m. to 4 p.m.
Admission is free.
Soulflower Yoga co-owner Sam Dunga joined Townsquare Sunday to talk about the festival and why it's important for her and co-owner Alexis Costa to give something back to their community.
Charity has always been a big part of the Full Bloom Festival. In recent years, part of the proceeds from the festival have gone to a school in Guatemala.
Dunga said a delegation of people involved with with the festival made a visit to the school earlier this year, delivering donations and volunteering there for a week.
"They will use the money to buy supplies for children and the school buildings," Dunga said. "It was one of the most rewarding things ever."
The festival is also joining with backboard manufacturer Eric Britto of TrueBounce of New Bedford to support an Anti-Bullying Campaign to be announced at this year's festival.
The festival will also feature live music throughout the day, a bilingual yoga class, more than 30 vendors, a three-man basketball tournament, and a family kickball game sponsored by Fairhaven Recreation.
This year's festival will also see the unveiling of a community garden.
"We call it a community garden, but it's really a sharing garden, where community members can come and share," Dunga said.
The garden will feature three sections: one with vegetables and herbs, one featuring cut flowers, and another for wild flowers. Bloom and Blossom Fine Gardening is assisting with the community garden project.
The complete interview with Sam Dunga, organizer of the Full Bloom Festival, can be heard here:
Townsquare Sunday is a community affairs program heard Sundays at 6 a.m. and 11 a.m. on WBSM.
The program highlights individuals and organizations seeking to make the SouthCoast a better place to live and work.
If you would like your organization featured on Townsquare Sunday, please email the host at jim.phillips@townsquaremedia.com.
Check Out Some of the Worst Parking Jobs in Massachusetts
We all know that Massachusetts drivers are among the worst in the U.S. (and proud of it!), but some of us are evidently really bad at parking, too. In fact, there's
a whole Facebook group dedicated to the subject
. Here are some of the best (worst) pahked cahs from Ma--hole drivers on their list.
More From WFHN-FM/FUN 107