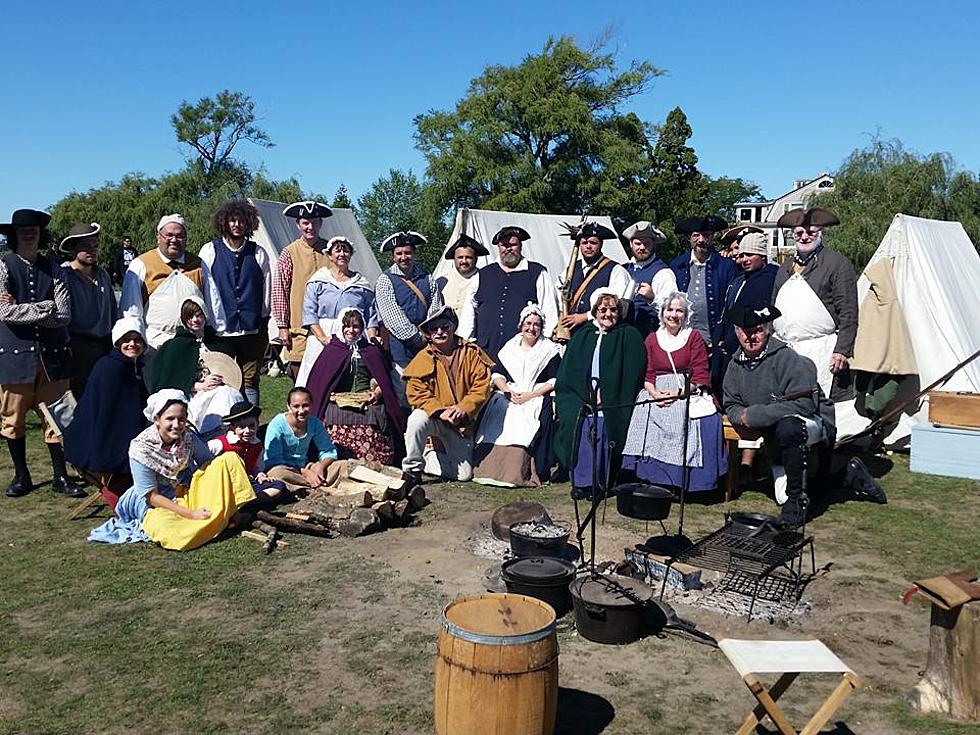 History Night at Fairhaven's Fort Phoenix Slated for August 16
via Facebook
If you are interested in local history, Fort Phoenix in Fairhaven is the place to be later this month.
The fort played a role in both the history of the American Revolutionary War and the Civil War. You can learn more by attending a Night of History at Fort Phoenix on August 16 from 5 p.m. to 8 p.m. The program is free and open to the public.
History buff Wayne Oliveira is hosting the event and joined me Townsquare Sunday to talk about the program and the historical importance of the fort.
"I've always had a love of local history, and I think locals don't really understand just how much history is really here in Fairhaven and New Bedford," Oliveira said. "This whole region is really saturated with local history."
Oliveira reminded listeners that just weeks after Lexington and Concord, the first naval battle of the Revolutionary War took place off the shores of Fairhaven and New Bedford.
In 1778, the British raided Bedford Village, landing at Clark's Cove, burned homes and ships and destroyed a crude fort where Fort Phoenix is now.
Oliveira said the fort was rebuilt by the federal government in the 1860s and named for the mythical bird, the phoenix.
"They were ramping up for the Civil War. There were seven cannons there plus a couple of wooden structures," Oliveira said. "That grassy mound that you see is actually an underground powder magazine. There is actually a room that we open up on History Night, with an arched ceiling made of brick that would have held hundreds of pounds of gunpowder. That was added to the fort in 1865."
During History Night at Fort Phoenix, Oliveira will be joined by other re-enactors from local militia groups to discuss the history of the fort and its importance during the early years of our nation.
Townsquare Sunday is a weekly community affairs program heard Sundays at 6 a.m. and 11 a.m. on WBSM.
The program highlights individuals and organizations seeking to make the SouthCoast a better place to live and work.
If you would like your organization featured on Townsquare Sunday, please email the host at jim.phillips@townsquaremedia.com.
A Guide to New Bedford's Memorial Tanks and Cannons
New Bedford has a large assortment of military hardware scattered throughout the city to honor various veterans organizations. See them all listed here.
The SouthCoast's Most Exciting Police Chases
Here's a list of some of the wildest police pursuits around the SouthCoast in recent memory.
More From WFHN-FM/FUN 107