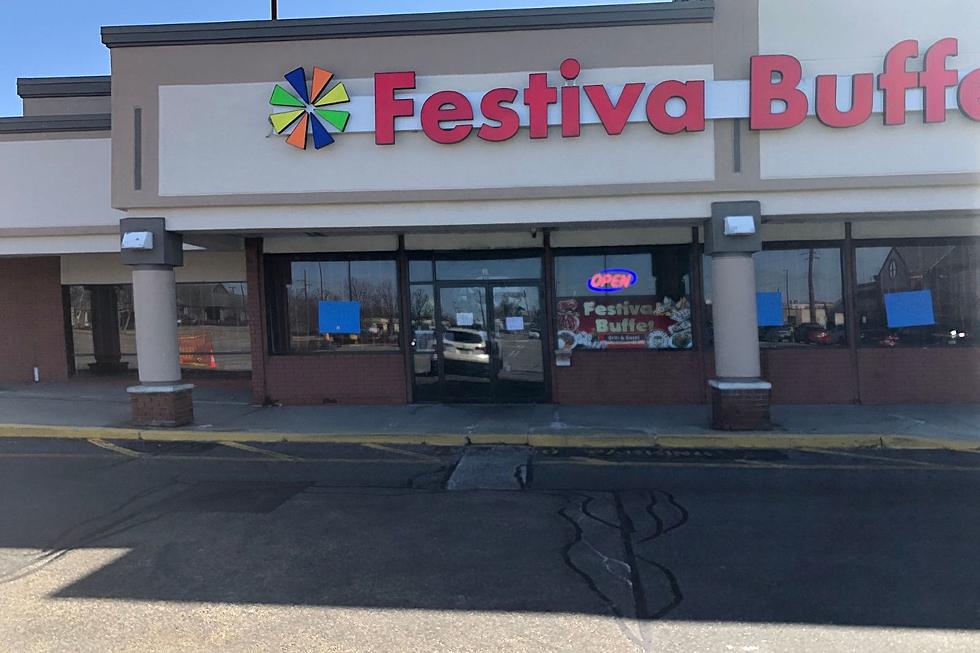 Fairhaven Restaurant Re-Opens Buffet After Closing for a Year
Gazelle/Townsquare Media
If you were driving around Fairhaven over the weekend, you might have seen a truck with a sign in the back that read "Festiva Buffet Now Open."
Located in the Ocean State Job Lot-Regal House Furniture plaza is the all-you-can-eat Asian cuisine buffet that is known for its sushi bar, its hibachi station, and of course the self-serve buffet featuring classics such as General Tso's chicken, fried rice and spare ribs. The front entrance window displays a "Buffet Open" sign, a beacon of hope for some return to normalcy in a world after the COVID-19 pandemic.
Once the pandemic took over the SouthCoast, buffets everywhere came to an abrupt stop. It's one thing to have a restaurant with take-out, but to have a self-serve food station was simply not allowed. Over the past year, the local restaurant has had take-out options, but in my honest opinion, it's just not the same. There's something about "helping yourself" to whatever you want and the convenience of walking in, dropping off your coat, and diving right in that entices me.
Well, after just about a solid year of being shut down on the inside, the dining room is back open and so is the buffet. However, the all-you-can-eat sushi bar and hibachi station are still shut down, and the hot food sections are operating a little differently than you may remember them. All of your favorites are back on the buffet tables, but instead of serving yourself, a Festiva employee will actually dish out the food for you to ensure everything remains sanitary and safe.
As always, masks are required inside of the business, especially when you are walking around and piling up your plate, and social distancing is encouraged. The staff at Festiva will be making sure that each station is being sanitized thoroughly throughout the day.
Just when you thought buffets were killed off because of the coronavirus, Festiva Buffet is here to prove that theory wrong.
CHECK IT OUT: See the 100 most popular brands in America
More From WFHN-FM/FUN 107