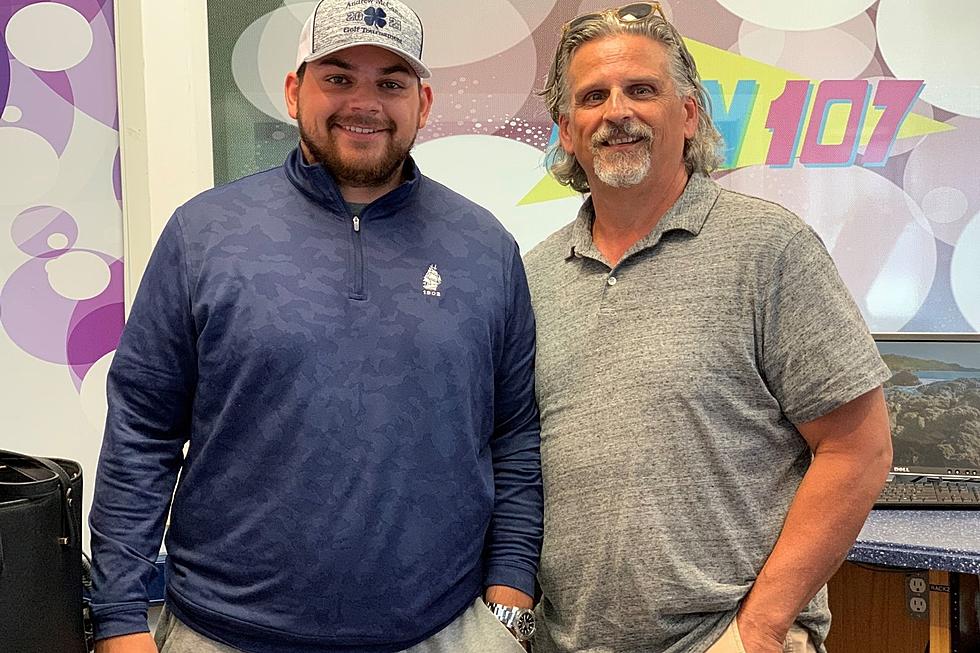 Fairhaven Father and Son Nominated for Emmy Award
Michael Rock/Townsquare Media
A Fairhaven father and son team are up for a Daytime Emmy Award this weekend. John and Jared Methia have been nominated for the Outstanding Legal/Courtroom Program award.
The concept of their show, Caught In Providence – which stars Judge Frank Caprio – began by sharing short clips of the program on Facebook. It blew up. They went from one million followers to two million, three million, eventually landing on their current 13 million followers. A distribution company out of Hollywood contacted the Methias and said they wanted to take the show national.
The Methias will be the first ones to tell you, they have some tough competition. They'll be going up against one of the biggest names on television. Judge Judy, who earns roughly 48 million dollars a year, is a daytime television perennial powerhouse. Throw in the long running People's Court and Divorce Court, and you have some pretty formidable competition for the Fairhaven-produced Caught In Providence. A fifth show, Lauren Lake's Paternity Court, is also up for the award.
While Judge Judy is handsomely compensated for the show named for her, the same cannot be said for Judge Caprio.
"I'll reveal what Judge Caprio gets paid," Methia said this morning on Michael and Maddie, "And that is nothing!"
That is because it's the judge's real job.
"He doesn't call it a show," Methia said. "If you call it a show in front of the judge he'll say, 'it's not a show, it's court proceedings.'"
The 49th Annual Daytime Emmy Awards will be held tomorrow night at 8 p.m. on CBS, and streamed on Paramount+.
Shocking TV Twists That Fans Actually Predicted
The Best Animated Shorts on Disney+
Can't find time for a feature-length cartoon? Check out these great shorts streaming on Disney+.
More From WFHN-FM/FUN 107