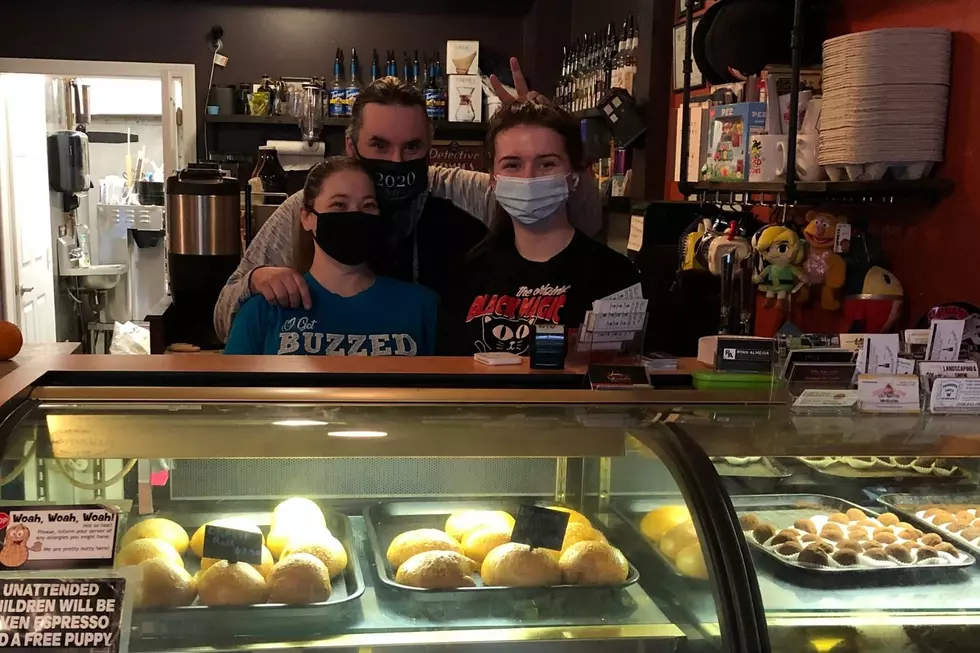 Fairhaven Cafe's Message to Man Who Walked Out in Disgust
Gazelle/Townsquare Media
Right in the heart of Fairhaven is a quaint family-oriented café called The Nook, which values its customers to the highest extent.
At around 9 a.m. this morning, owners Paul and Katie Menard were visited by a new customer visiting their business for the first time. Sadly, it just might be his final visit as well, and the reason is a bit odd.
According to Paul Menard, here's what happened: an older gentleman approached the ordering station and asked for a "regular coffee." The young woman who took his order was Hana Haskell, who has been working closely with the Menards for the past three years.
"Would you like cream and sugar in that?" Haskell asked the gentlemen, which if you know your coffee orders, a "regular" comes with just that. It was an honest mistake that led to Paul replying jokingly, "You've worked here for three years, you don't know that a 'regular' comes with cream and sugar?" He then laughed.
"Anyone who knows us or has been to our business before knows that we're kind of like a joking, family-type atmosphere," Paul told Fun 107. "My employees are like family, easily."
Apparently, the joking that went on back and forth between Paul and Hana was interpreted the wrong way by the gentleman, who might have thought they were poking fun at his order. He then proceeded to cancel his coffee and walked out in an upset manner, and he continued to take photos of the business from the outside.
In the meantime, Paul chased after him to apologize for the misconception and offer the gentlemen a coffee and a breakfast sandwich on the house. Unfortunately, the man was too upset and wanted nothing to do with the business "ever again," as Paul put it.
Michael and Maddie spoke with the owners, who are just trying to get by and create a happy and fun atmosphere in a time where we could all use more of it. Feeling terrible about the whole situation, Paul shared the story from his point of view:
Anyone who might know who this gentleman is who was upset enough to take photos that might lead to a negative review, reach out to me at Gazelle@Fun107.com.
Five New Bedford Restaurants That Should Be Franchised
More From WFHN-FM/FUN 107