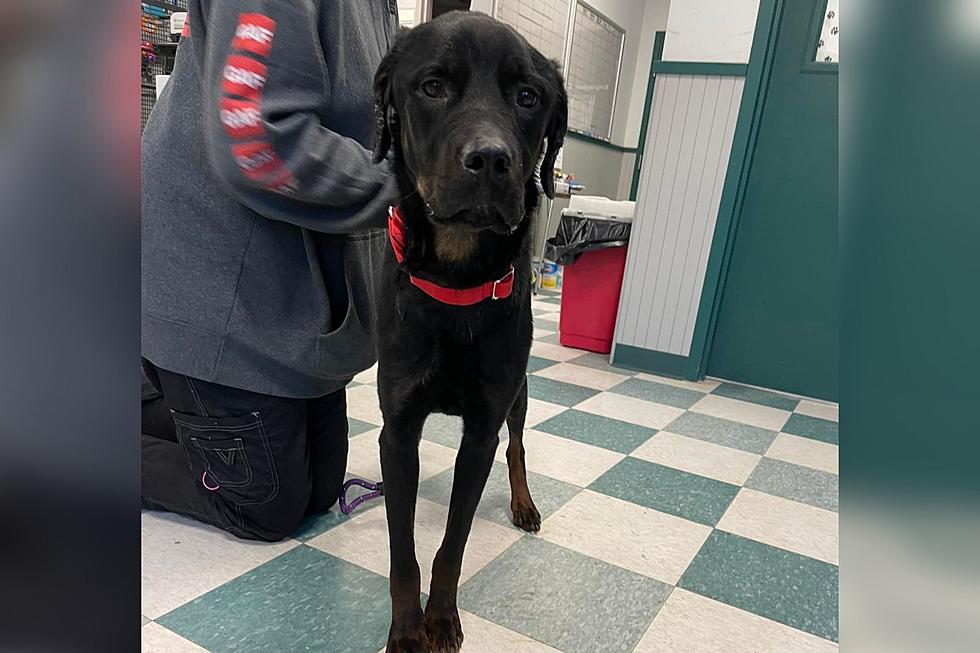 Emaciated Rottweiler Found in Dartmouth
Courtesy Dartmouth Animal Control/Facebook
DARTMOUTH — Dartmouth Animal Control is looking for help identifying the owner of a thin female Rottweiler found and brought to the animal shelter on Monday.
Animal Control Officer Sandra Gosselin confirmed that a person found the dog on Cross Road before bringing her into the Humane Society shelter on Ventura Drive.
In a Facebook post, the town's animal control agency noted that the dog was "Very emaciated and the ears are raw from fly bites."
Gosselin said that the dog was "thin and not cared for," leading her to believe it was likely dumped by the road and abandoned by its owners — which, she said, "happens more often than people think."
She added: "Unfortunately [some people] don't go the responsible route. Instead of reaching out, they choose to just let the dog go."
Abandoning dogs rather than surrendering them to a shelter makes the shelter's job "a lot harder," Gosselin said, because they don't know the animal's history — or anything about it, including potential behavioral issues — and they have to look for the owners.
The shelter has to hold the dog for seven days in case the owners are found and want her back, although Gosselin said she doubted that would happen given the animal's condition.
Anyone who knows anything about the dog or who it may have belonged to is asked to call Dartmouth Animal Control at 508-910-1840.
Dartmouth Dog's Excellent Cross-Country Journey
Barry's granddog Astro is not even two years old yet and has settled in Dartmouth but has visited more states than most people he knows – and he was fortunate enough to see them with her.
New Bedford's 20 Most Popular Dog Breeds
We found out the 20 most popular dogs people own in New Bedford.
More From WFHN-FM/FUN 107