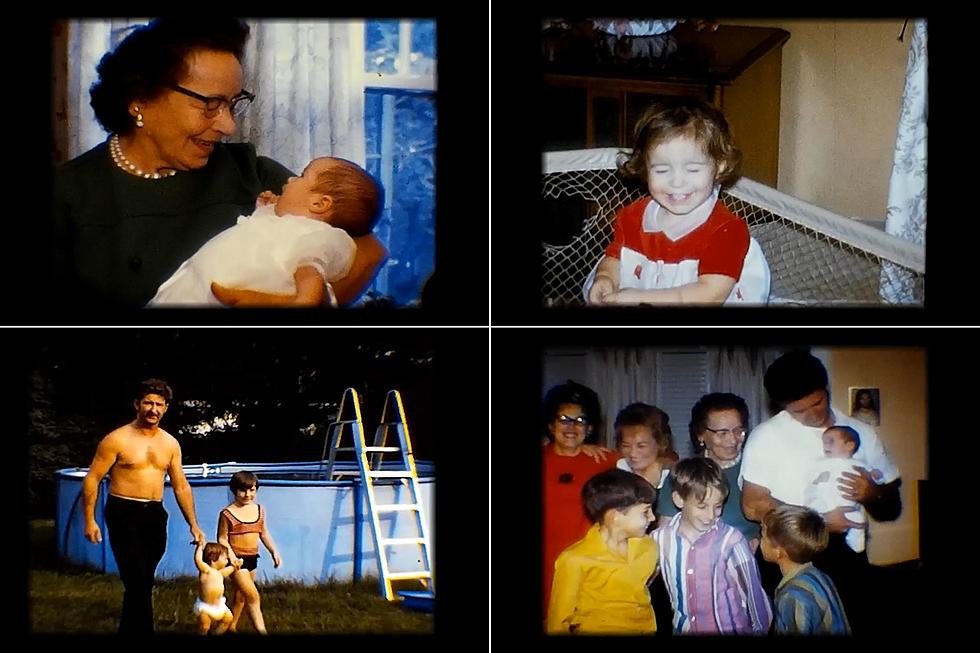 More Nostalgic Home Videos Rediscovered in East Wareham Antique Shop
@u/interpolactic via Reddit
A few unique finds at a SouthCoast antique shop are quickly turning into a time capsule of heartwarming nostalgia that dates back decades.
You may remember how it all started, with one set of 8mm home videos that a Reddit user, who goes by the screen name u/interpolactic, found while browsing an antique shop in East Wareham. They put the films together, added some music and sent the beautiful video out into the world. And boy, did it make an impact, bringing joy and nostalgia to folks all across the SouthCoast and beyond. Many viewers even recognized SouthCoast landmarks like Dartmouth's Lincoln Park that are now long-gone and, for some, long-forgotten.
Now, just released on Reddit on Thursday, there is a second set of home videos, filled with plenty of new memories. Precious footage of children opening their gifts on Christmas morning. Video of Dad out back by the pool enjoying a summer day with the kids. And yes, there was plenty of joyous dancing in the living room as well.
Whether you recognize the faces in these videos are not, these captured memories are truly a beautiful sight to behold. They may even give you the goosebumps or make you tear up.
Now that the second set of videos is out in the world, u/interpolactic is on a mission get the videos back into the hands of the rightful owners and reunite them with long-lost memories.
"This is priceless," u/Renanina wrote in a comment. "I really hope the people who are looking for this get it back."
13 Backroads of Westport, Massachusetts You Must Drive on a Sunny Day
Take a drive down these gorgeous backroads of Westport, Massachusetts that overlook pastures, farms and the ocean to better enhance the scenic ride.
96-Year-Old Fall River Man Flies the Skies on a Day He'll Never Forget
Manny Carvalho of Fall River is a 96-year-old WWII veteran who was given the opportunity to fly aboard a Boeing-Stearman biplane on a flight he'll remember for the rest of his life.
New Bedford Restaurant Owner's Positive Reviews of Competing Restaurants
Susie Amaral bought Alianca Restaurant in New Bedford two years ago, but that doesn't stop her from visiting competitor's restaurants and publicly sharing positive reviews. Here are just a few of them.
More From WFHN-FM/FUN 107