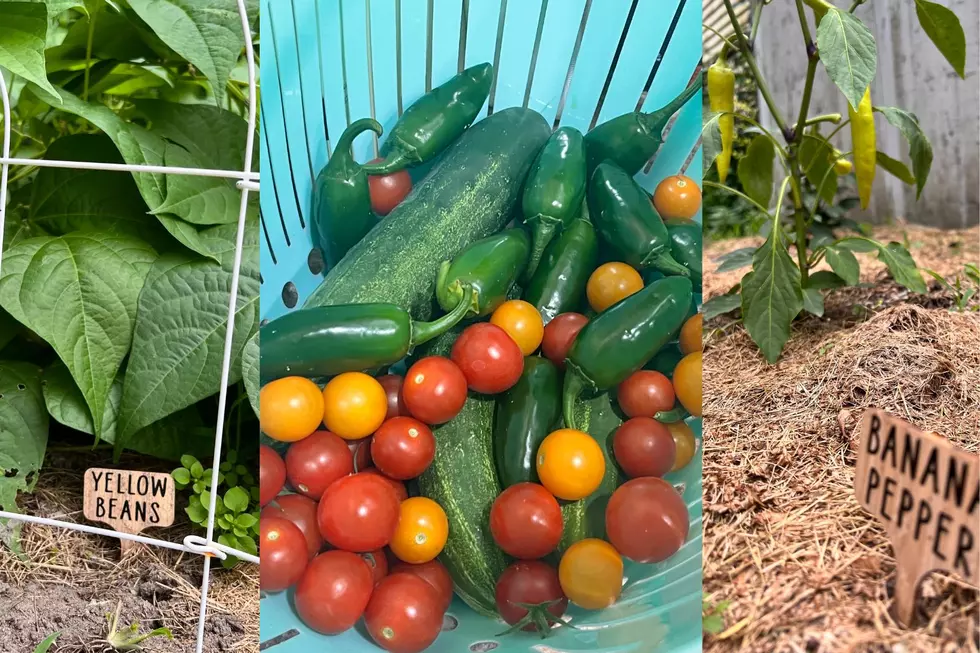 Drought No Match for This Super-Strong New Bedford Veggie Garden
Gazelle/Townsquare Media
If there's one thing I enjoy most in life, it's growing a successful garden.
Anyone can plant flowers, but vegetables take a little more patience and nurturing.
Honestly, I find it beneficial for a healthy mind.
My fiancee and I are country kids, plain and simple. We're both from the sticks of the SouthCoast, having grown up on some sort of farm. Growing a garden is a knack of ours that we're getting better at each year.
This year, in particular, is a banner year for the Gazelle residence.
It's a weird flex, but my garden is stacked.
Despite the drought that's been turning everyone's yard into a dried-out yellow patch of dead grass, my vegetable garden is thriving. There's something about the city soil here in New Bedford that has injected a steroid into our tomatoes, cucumbers and even jalapenos.
I couldn't grow vegetables to the extent that I have here in the city anywhere else. Even if a cow dropped a pie over the seed itself.
From cherry tomatoes to string beans, banana peppers to lettuce, I've had a solid crop thus far and the final days of harvest are still a decent amount of days away.
When it comes to watering the plants, I've been very conscious of how much water I'm using. Especially when we've only had a day or two tops of rain since the beginning of July. Each year, we depend on our veggies to save us money at the grocery store and it's been quite successful since.
Again, I'm not quite sure what's in the soil here in the West End, but I could make a fortune selling it on Craigslist (kidding, of course).
10 Beautiful Botanical Gardens Across the SouthCoast
When the season is right, there are several spectacular gardens around the SouthCoast that are blooming with rows and rows of beautiful flowers. Here are some of the most popular places to tiptoe through the tulips and so much more.
More From WFHN-FM/FUN 107