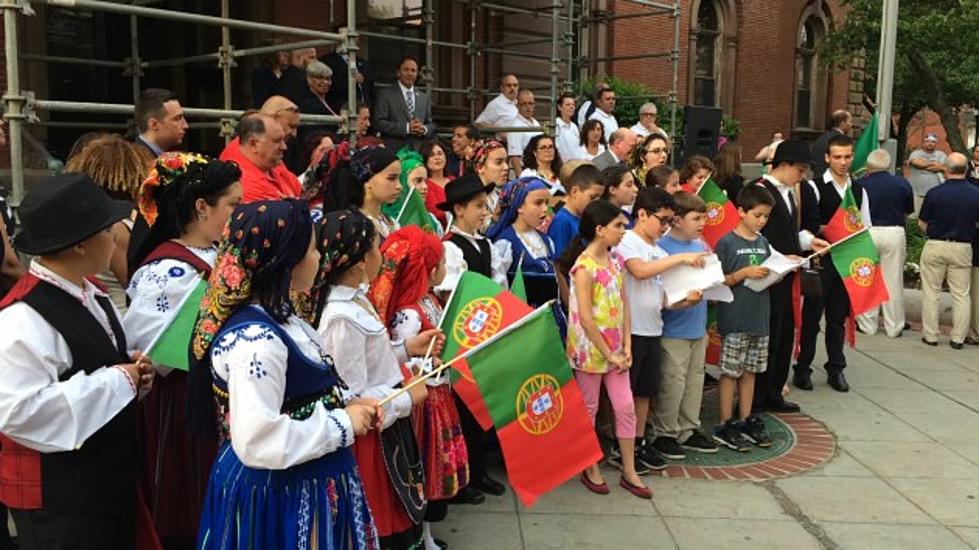 Day Of Portugal Celebration Weekend Kicks Off
Greg Desrosiers/TSM
This year's Day of Portugal celebration kicked off Thursday night with a flag raising ceremony outside New Bedford City Hall.
Students of the Portuguese Official Schools performed dances and sang the Portuguese National Anthem as the flag was raised.
The crowd then moved the festivities down to the Portuguese Consulate for a reception.
The event signifies the beginning of the city's 18th annual celebration of New Bedford's cultural ties with Portugal.
The weekend long festa will take over Acushnet Avenue between Beetle and Bullard streets with music, food, and artisan exhibits. There will also be a 5K road race and great cultural diversity.
Hours are 5 p.m. to midnight Friday, noon to midnight Saturday, and noon to 10 p.m. Sunday.