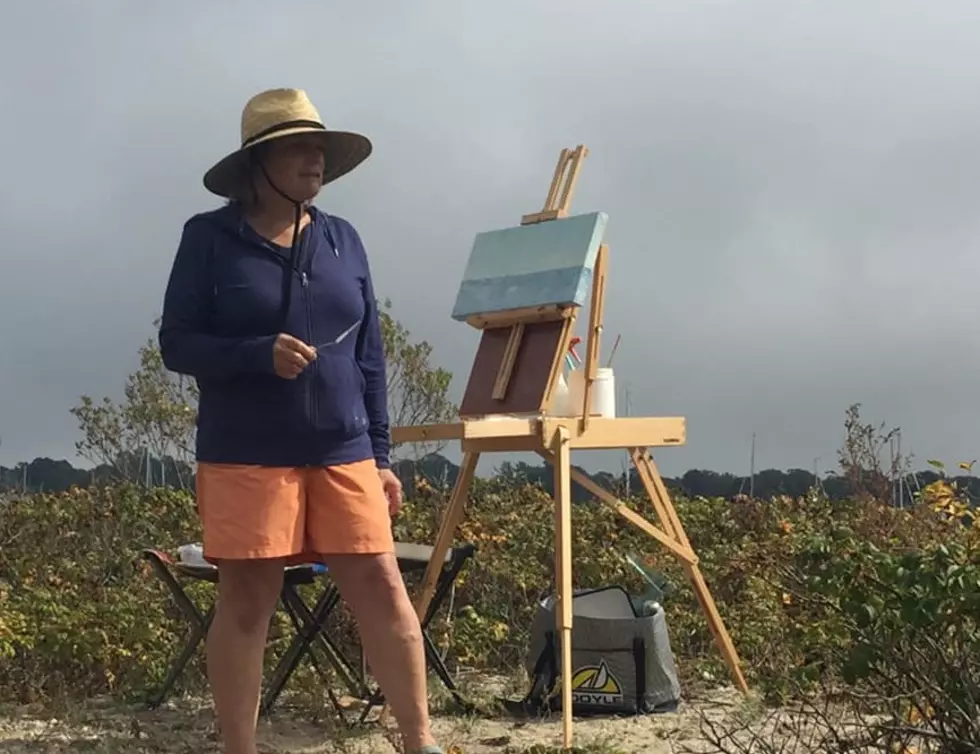 Wet Paint Day Returning in South Dartmouth [TOWNSQUARE SUNDAY]
Dartmouth Cultural Center via Facebook
It's a busy time for the Dartmouth Cultural Center on Elm Street. Staff members and volunteers are prepping for the return of the Fourth Annual Wet Paint Day in September, an event scaled back the last two years because of the pandemic.
The Cultural Center is also hosting a new exhibit in August.
Cultural Center President Pauline Santos and Board Member Lisa Borges stopped by Townsquare Sunday this week to give us a preview.
The new exhibit is entitled "Five and One," and its opening is this weekend.
"It's abstract acrylics, and one of the artists is Jill Law, our instructor, and the others are all local artists as well," said Santos, who said the exhibit will be up through August 21st.
The other artists involved are Kevin Garbarini, Helen Bryant, Beth Russo, Robert Vesprini, and Judy Melanson.
The highlight of the Cultural Center's program schedule is the Wet Paint Padanaram Plein Air, scheduled for Saturday, Sept. 24.
Its an all-day event that starts at 9 a.m. Artists who register will start at the Cultural Center and pick up their easels and other supplies, and then venture out into South Dartmouth to paint whatever catches their eye.
"It's fun for everyone, for the artists, the Padanaram Village community – everyone is thrilled to see artists painting by the water," Santos said.
The artists return to the center around 3 p.m. where the paintings will be displayed. The public is invited in around 4 p.m. for what's called an "Arty Party" where paintings will be up for sale. Light refreshments will be served.
"We already have over 35 artists signed up, and there's still plenty of time to register," said Santos.
Artists can register on the center's website, dartmouthculturalcenterinc.org. Registration will close on September 11.
Two art education programs for children are also starting this month at the Cultural Center.  Check out the website for more details.
The complete Townsquare Sunday interview with Pauline Santos and Lisa Borges can be heard here:
Townsquare Sunday is a weekly public affairs program heard Sunday mornings at 6 and 11 a.m. on 1420 AM and 99.5 FM.
The program focuses on individuals and organizations hoping to make the SouthCoast a better place to live and work.
If you would like to have your organization featured on Townsquare Sunday, please e-mail the host at jim.phillips@townsquaremedia.com.
LET'S GO: The most popular historic sites in America
See the Must-Drive Roads in Every State
More From WFHN-FM/FUN 107