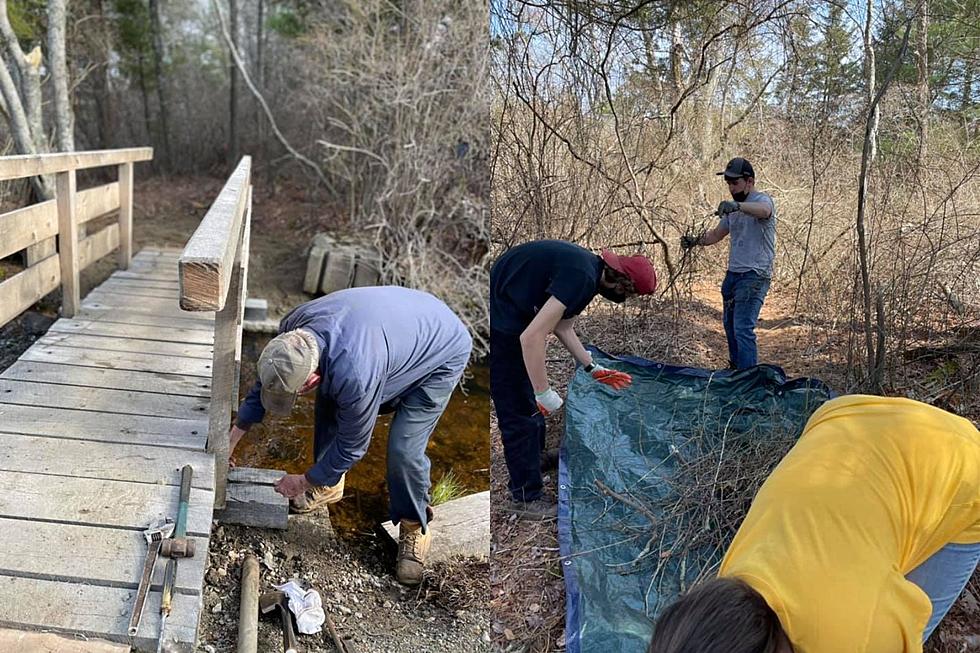 Dartmouth Community Rallies Together to Clean Up Cornell Pond
Photo Courtesy of Gloria Bancroft
The Dartmouth Community rallied together on Saturday, April 10 to help clean up the area surrounding Cornell Pond by Old Fall River Road.
When I heard through the local grapevine that volunteers were needed to rake leaves, remove fallen sticks and debris, pick up trash and restore the playground area, I was all in. Although I don't reside in Dartmouth, I still value the SouthCoast area and will always lend a hand whenever I can.
Alongside me were Dartmouth residents, the Dartmouth Rotary Club, Westport Troop 2019, Gloria Bancroft (Dartmouth Town Finance Committee/Soil Conservationist), and the Cornell Pond Advisory Committee.
The overgrowth along the river was suffocating vital plants. Eco-life was cut back and removed from the area and all the broken glass from beer bottles and plastic nip containers were tossed in a garbage bag. Volunteers worked feverishly for two hours to clear out the playground area and remove years of leaves and mulch that was killing the grassy area.
As of now, the Cornell Pond Advisory Committee is working on surveying and repairing the four dams that have damaged over the years alongside the ponds banks, but the town has estimated the project to cost around $1 million dollars to fix and restore. Trees and overgrowth have been damaging the dams for years, deteriorating the concrete from the inside out.
Since a majority of the area is owned and protected by the Dartmouth Natural Resources Trust, we weren't allowed to touch anything within the pond or the creek that flowed from it, but there are plans in place to hopefully be able to tackle the project for another round of clean up in the near future.
A huge thank you to all who stopped by Cornell Pond on Saturday to help restore the area to its natural beauty. If you're ever in the area, take a look at how much was cleaned up and how better it looks in comparison. More projects like this will be held in the future in order to keep Cornell Pond and its surrounding area in top shape for the public to enjoy.
Ultimate SouthCoast Playground Guide 2021
The Ultimate SouthCoast Playground Guide for 2021 features 48 public playgrounds throughout Southeastern Massachusetts and Rhode Island.
More From WFHN-FM/FUN 107