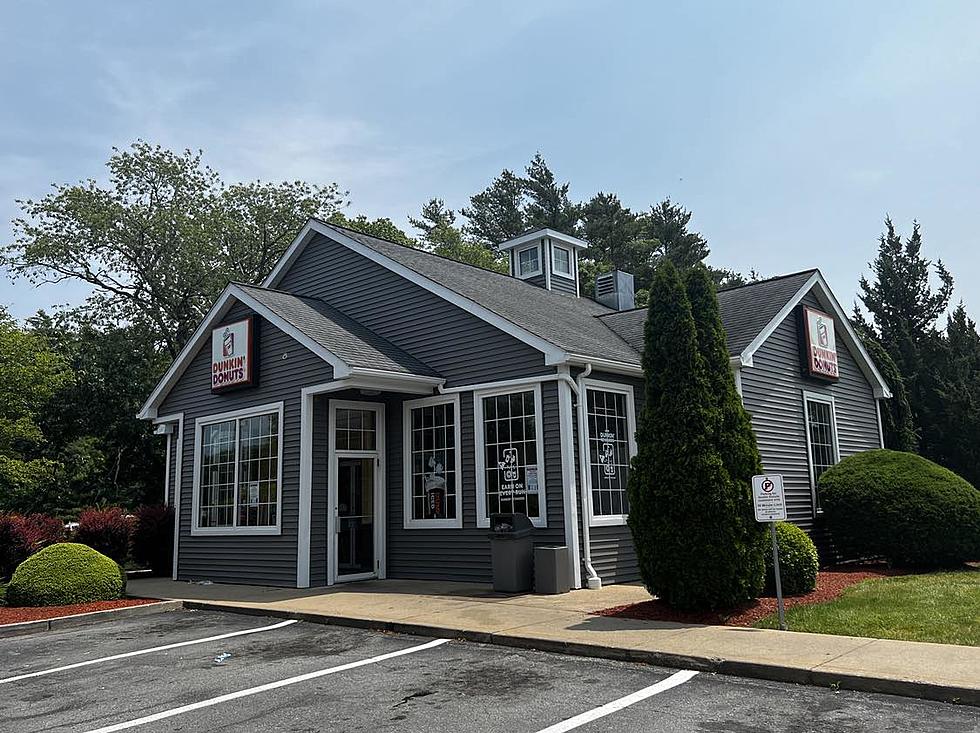 Busy Dartmouth Dunkin' Location Temporarily Closes
Barry Richard/Townsquare Media
Bad news for the many folks who rely on the Dunkin' location at 832 State Road in North Dartmouth to fulfill their caffeine needs: the store locked its doors as of 6 p.m. Sunday, June 11 and will not reopen again for a while.
Located at the intersection of Route 6 and Reed Road, it is one of seven Dunkin' locations in town and is arguably one of the busiest.
Word of Dunkin's closing sent shockwaves through my household as it is the one on the way to work for my wife and me. It's also the one on the way to Route 195 when we travel away from the area.
There is good news, however. Dunkin's closing is not a permanent thing. The store is being remodeled and will reopen sometime in July.
I sent a request for information to corporate headquarters but did not receive a reply as of this writing, so I pumped a few employees for details of what they know.
Since the hourly workers are not authorized to speak on behalf of the franchise, I will refer to them as Joe Donut and Cathy Coffee.
Joe Donut confirmed the temporary closing while hanging from the drive-thru window. He said he thought the remodel would take about three weeks.
Cathy Coffee, very excited about the changes, told me the interior is getting a makeover to include a new counter that will double as a donut display case.
Cathy Coffee said the parking lot is being redone to create more parking spaces with easier access. She expects the store to reopen in two and a half to three weeks.
From the "that sucks" department, employees will be furloughed and not paid while the store is remodeled.
Where to Find the Best Coffee on the SouthCoast
Whether you like it hot or iced, flavored or straight up, chances are you have a favorite place for coffee. Lucky enough for us, there are a bunch of high-quality java spots to choose from. Here is a map of the best coffee shops in town, as voted by you.
SouthCoast Towns Rated by Dunkin' Locations
Here's how many Dunkin' locations are in each SouthCoast town.
More From WFHN-FM/FUN 107