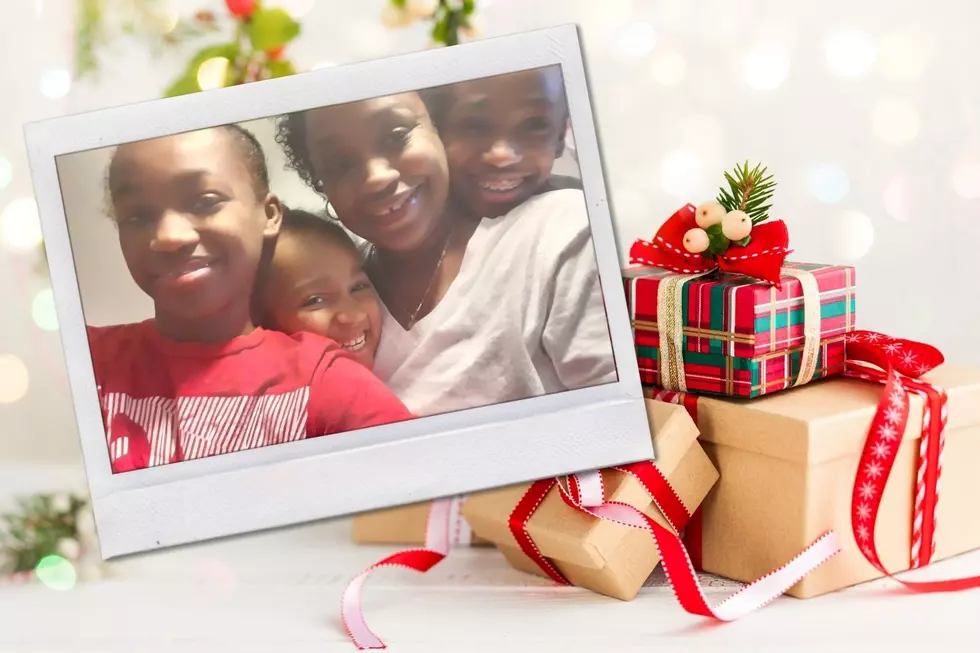 Community Pulls Through for New Bedford Single Mom [HOLIDAY WISH]
Today was day four of our Holiday Wish week, where Fun 107 teams up with the United Way of Greater New Bedford to help families in need this holiday season. Today it is the Hampton family, who have definitely been handed their deal of difficulties.
Shakina Hampton is the mother of three daughters: 12-year-old twins Priseis and Nishaye, and a four-year-old daughter with autism. Shakina was raised in a home with little parental security, as both of her parents were addicts. She had to take the role of the parent for her siblings, a responsibility no child should have to take on. She had her twin daughters with her high school sweetheart. However, things slid downhill as he turned to be abusive and alcoholic.
Shakina promised that she would give her daughters a better life than the one she had. The first step in this promise was getting a new home to start a new life. But the home she could afford was in poor condition. One morning, a pipe burst that leaked sewage into the basement, and Shakina cleaned it up herself, not knowing what else to do.
The pipe burst again a few weeks ago, and in addition to that, the lights are constantly flickering, and the roof is leaking, all leaving $13,000 of damage in its wake. Her car needs repairs, and they're also behind on mortgage payments. Shakina has been mulling over how she will make sure her daughters will have a proper Christmas.
After Michael and Maddie shared the Hamptons' story this morning, the SouthCoast seriously delivered.
Araujo Brothers Plumbing and Heating, Andrew's Fruit and Produce, and Paul Chaisson each chipped in $500.
Carefree Homes wanted to take care of the daughters' Christmas list, and will be purchasing a dollhouse, kitchen set, a longboard, a tapestry, blue light glasses, UV lights for their room, and a family surf session with Gnome Surf.
Turk's Seafood ended the morning by offering a Seize the Deal opportunity, offering half-priced gift cards and donating all sales to the Hampton family, totaling $2,500.
Do you want to help out families in need this Christmas? Don't worry, there's still time. Here's what you can do:
Text to Donate: Text WISHES to 313131. You will be sent a United Way e-link that allows you to make a donation via credit card to this family when you select the day and date of which family you wish to help from the drop-down menu.
By Check: Make checks payable to the United Way of Greater New Bedford and in the memo line, write HOLIDAY WISH and the day and date of the family you wish to help. Checks can be mailed to United Way of Greater New Bedford, 128 Union Street, Suite 105, New Bedford, MA 02740.
Donate by Credit Card: You can make a secure donation to the United Way via credit card HERE. Select the day and date of the family you wish to help from the "Please Select a Family" drop-down menu.
All of our families are pre-selected through the United Way of Greater New Bedford. If you are in need of assistance, please contact the United Way directly.
Enter your number to get our free mobile app
More From WFHN-FM/FUN 107