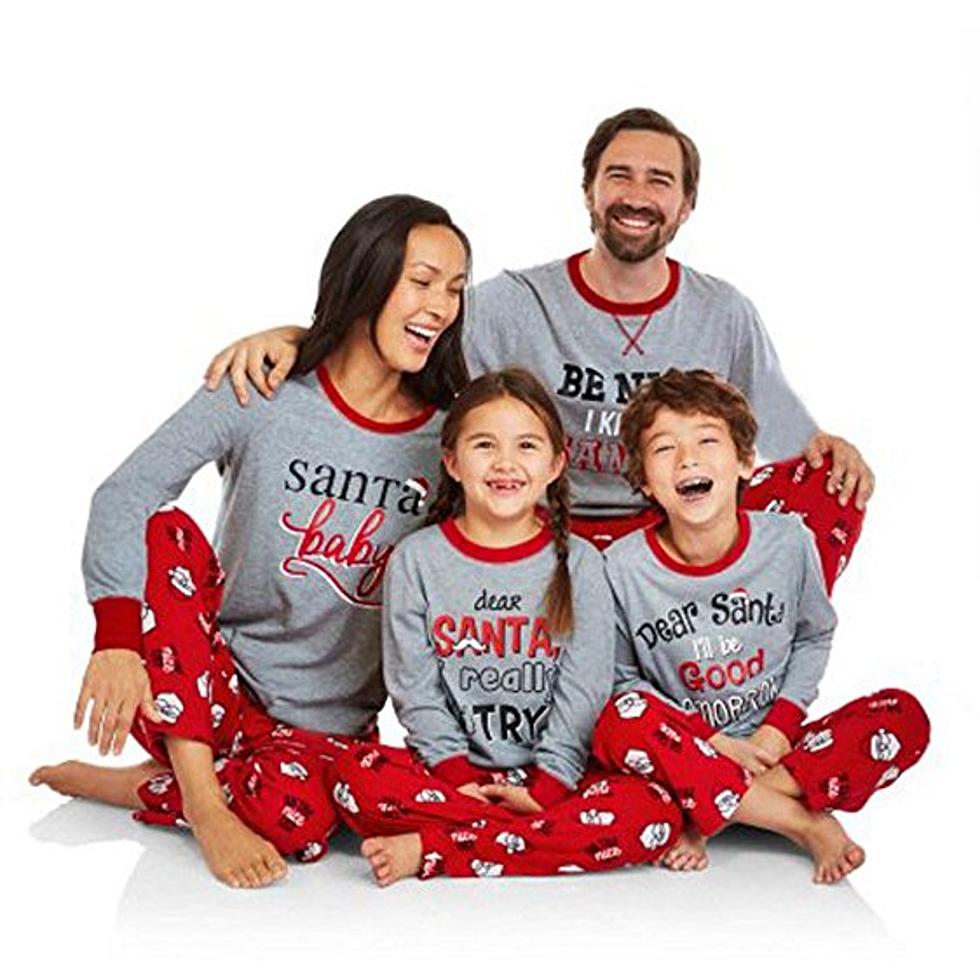 Christmas Pajamas For The Family: Cute Or Cheesy? [POLL]
amazon.com
Lots of families do it, but how do you feel about matching Christmas pajamas?
I'm trying to convince my husband that we should do matching family Christmas pajamas this year...and he's not exactly on board.
Last year I got as far as all of us wearing snowflakes on our pajamas for Christmas morning, but this year I want to go full on matchy-matchy.
I seriously think the whole family Christmas pajamas thing is cute, but my husband says cheesy. So of course I'm hoping for some feedback that will swing things my way!
With our daughter being two and just starting to really get into the Christmas spirit and excitement, this felt like the perfect time to do the whole matching family Christmas pajamas on Christmas Eve and Day.
You know, sit around watching Christmas movies, sip some hot cocoa and put out the cookies and milk for Santa Claus while dressed together for the occasion. And of course take family photos to capture it all!
I think it would be adorable and my husband thinks not.
So how do you feel about the matching Christmas pajama idea?
Are you into it? Does your family already do it? Or are you also in the 'that is just cheesy' boat?
Weigh in below and hopefully I can use the results to get my way ;)
More From WFHN-FM/FUN 107