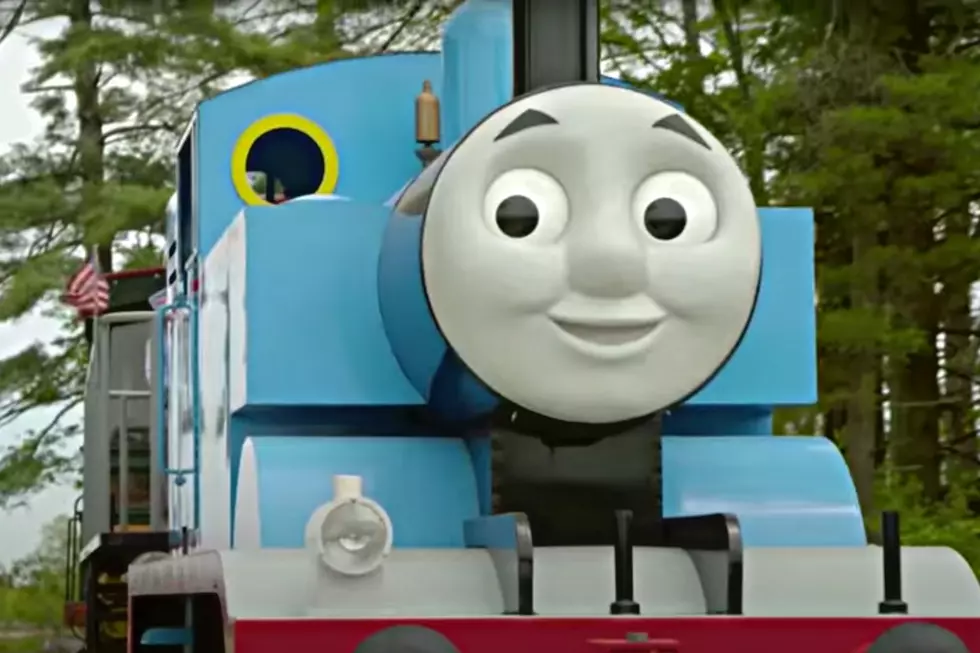 Edaville Owner: Thomas Land Won't Reopen, 'Concept Really Hasn't Worked'
Boston Herald via YouTube
The owner of the Edaville theme park in Carver has confirmed what was assumed to be the case for a few years now: the park's association with Thomas the Tank Engine is over, and the Thomas Land section of the park will not reopen.
"We've come to the conclusion that Thomas and that whole concept really has not worked, our partner did not follow through, our branding partner," Jon Delli Priscoli told the Carver Board of Selectmen in a January 3 meeting.
Mattel controls the rights to the "Thomas & Friends" brand after acquiring them from HIT Entertainment in 2012 for $680 in 2012.
Delli Priscoli's appearance at the meeting was to lay out plans for a proposed development of the Edaville property that would see the park become a Christmas-only attraction while also creating 336 rental units in seven buildings across the Edaville parking lot and an unused portion of the park.
Edaville's partnership with Thomas & Friends began in the early 2000s, with "Day Out With Thomas" events scheduled multiple times each summer at the park. The events featured a life-size Thomas the Tank Engine pulling Edaville's train cars for its rides around the park grounds, and had photo opportunities with characters such as Sir Topham Hatt.
The events proved so popular that in 2014, construction began on a new $25 million portion of Edaville that consisted of 11 rides and other Thomas-themed attractions.
Thomas Land officially opened on August 15, 2015, the only Thomas & Friends park in the United States at that time and one of only a handful in the entire world.
However, when Edaville reopened following the COVID-19 pandemic for the holiday season in 2021 and 2022, Thomas Land remained closed, as did the park's other recent addition, Dino Land.
Behind the Scenes at Edaville in Carver, Massachusetts
We combed through the attic and climbed through the storage area and the attic at Edaville, everyone's favorite holiday-themed amusement park in Carver, Massachusetts to find some of the vintage decorations from the visits of our youth that are still kept on the grounds as well as in our hearts.
SEE: 30 Toys That Defined the '70s
MORE: See 30 toys that every '90s kid wanted
KEEP READING: Check out these totally awesome '80s toys
More From WFHN-FM/FUN 107