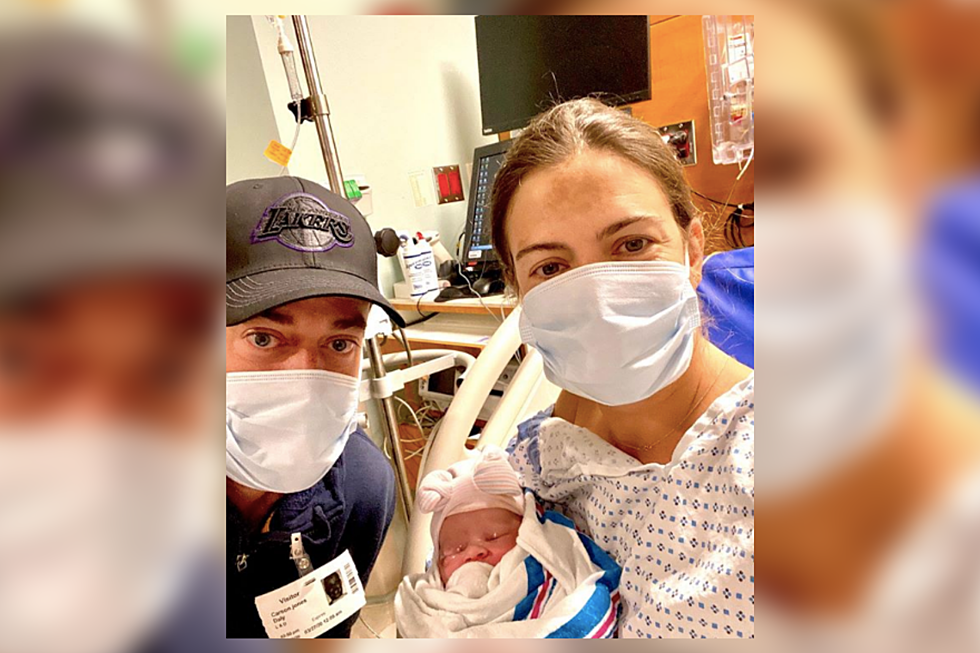 Carson Daly and His Wife Welcome New Baby Goldie
Carson Daly Instagram
Congrats to the Today show's Carson Daly and wife Siri on the birth of their baby girl Goldie yesterday. Weighing in at just over eight pounds, baby Goldie and mom are healthy and well.
They didn't say which New York City hospital they had the baby at but they are definitely in NYC. I was thinking about all of this and what I would have felt being in the hospital for such a wonderful, exciting reason while so many are under the same roof floors away battling COVID-19. So sad and scary at the same time.
Selena Gomez decided she'd like to check in with her peeps here on the SouthCoast and asked Fun 107 to help her with that. Oh, and P.S. – she got a new puppy, which makes me happy.
Yesterday we learned that over three million Americans filed for unemployment this week as businesses across the nation shutter due to the COVID-19 pandemic. MGM employees who are temporarily out of work are thanking Bruno Mars, who stepped up and donated $1 million of his own money to help those struggling make ends meet.
View this post on Instagram

A post shared by Bruno Mars (@brunomars) on
Elton John wants to make sure America's medical professionals feel the love and be taken care of this weekend on Sunday night.
Elton will host a benefit special, airing Sunday at 9 p.m. on Fox, that will pay tribute to front line health care workers and first responders amid the coronavirus pandemic and seek donations from all.
Performers will include Alicia Keys, Backstreet Boys, Billie Eilish, Billie Joe Armstrong, Mariah Carey and Tim McGraw. More artists will be added to the show and it's expected to be viewed by millions from around the world. All the artists will appear from their own homes and be "filmed with their personal cell phones, camera and audio equipment," according to a release from Fox.
Feeding America and First Responders Children's Foundation will benefit from proceeds raised and the one hour special will have no commercials.
Enter your number to get our free mobile app
More From WFHN-FM/FUN 107