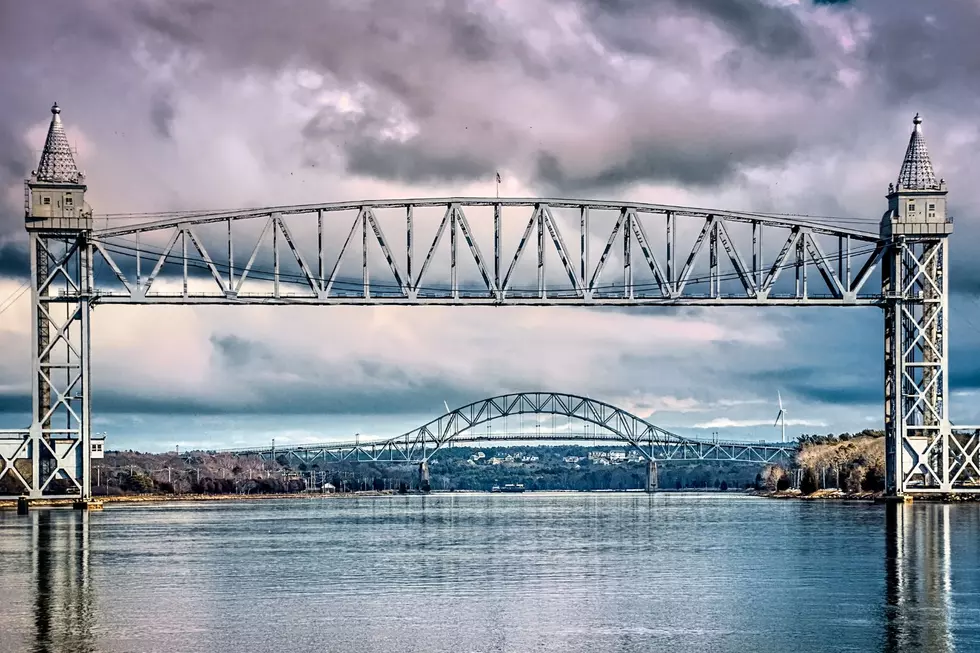 Bourne and Sagamore Bridge Replacements Denied Federal Funding
Getty Images
The Massachusetts Department of Transportation announced that The U.S. Army Corps of Engineers grant application requesting $1.882 billion in federal funds to replace the Bourne and Sagamore bridges has been denied.
The application to this grant program was filed in August 2022, seeking roughly half of the cost for the estimated $3.9 million project.
The Bridge Investment Program awarded $2.1 billion in federal funding across the United States. Four projects will be funded, Connecticut being the only one in New England.
MassDOT said it was disappointed in the outcome.
"Despite these bridges being federal assets, the (former governor's) administration has spent considerable time, energy and funds to support replacing the bridges. ... MassDOT will continue to pursue every possible avenue" to secure funding," Jacquelyn Goddard said.
The bridges provide the only roadway connection on and off Cape Cod for hundreds of thousands of residents and tourists.
More information is available here.
The 15 Coolest Lighthouses Along the SouthCoast and Cape Cod
There is no shortage of beauty along the SouthCoast and Cape Cod and adding to the natural beauty of the shoreline are historic lighthouses, each with its own unique story. Let's take a trip down the coast and shine a beacon on 15 of the coolest lighthouses in the area.
Cape Cod Postcards for Disappointed Tourists
A disappointed Cape Cod tourist's criticisms of Reddit led to us turning his issues into postcards that can be sent out to any would-be tourist.
Not-So-Rave Reviews for Fall River's Braga Bridge
Love it or hate, most drivers on the SouthCoast use it several times a week. Now some of them have taken to Google to review their experience on Fall River's Braga Bridge.
More From WFHN-FM/FUN 107