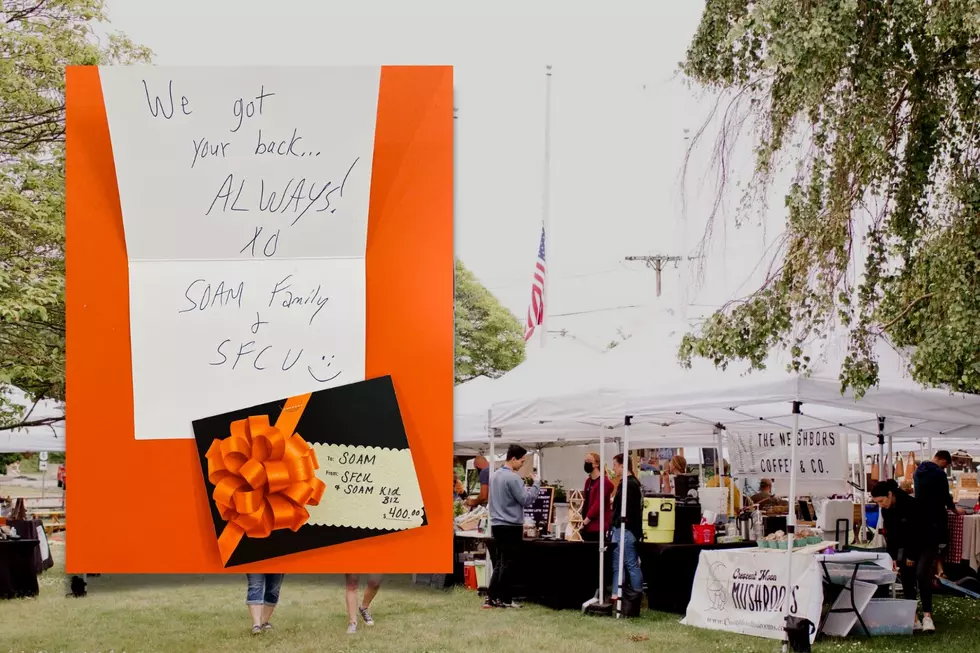 Expensive Tools Stolen at Open Air Market in Somerset Leads to Generous Act of Kindness
Courtesy of Allison Faunce
An act of burglary on Saturday at the SOAM Open Air Market almost derailed the team's faith in humanity, but thanks to the generous community surrounding SOAM, this otherwise grim event resulted in a beautiful reminder of what it means to have each other's backs.
Theft at Slades Ferry Park
On Saturday, SOAM'S Open Air Market had just begun at Slades Ferry Park in Somerset. Allison Faunce, founder and "creative gatherer" of SOAM was excited about another successful event.
Her husband was finishing up the handicapped parking signs when he was called to another task, leaving him to walk away from his power tools. When he returned, the equipment was nowhere to be found.
"Several hundreds of dollars worth of equipment we use every SOAM event was gone," said Faunce.
Faunce was crushed and begrudgingly called upon her vendors for help.
"We like to serve the community and we like to serve our vendors. We don't like to ask for help, but we certainly operate on a tight shoestring," she said.
Faunce was overwhelmed by the response from her loyal vendors.
Vendors Come to the Rescue
Faunce asked the vendors to donate items for a gift basket in order to raise funds to replace the stolen tools.
"Everyone flooded in," shared Faunce, as vendors willingly handed over items for the gift basket. But the story doesn't end there.
 An Incredible Act of Generosity
Yesterday, Jayna Wilson, mother of two children who have participated in SOAM's "Kid Biz" program, paid Faunce a visit. Wilson had reached out to Somerset Federal Credit Union, the longest sponsor of SOAM, starting with the Kid Biz program.
"According to Jayna, even though Joseph Lajoie, President and Chief Executive Officer of SFCU, was on vacation, he responded right away and gave the green light for SFCU to issue funds to help SOAM cover the cost to replace the tools," shared Faunce.
Through the heads-up thinking of Wilson, the help from the Vice President of Marketing/Engagement at SFCU, Aimme Darosa, and President Lajoi, SFCU happily handed over $400 to replace the stolen tools.
"I don't think I have cried so much as I did this week," said Faunce. "It reminded me what we are all about…It's not about being a hardship-free journey; it is about the people who see you through it. Those who provide you hope when you feel all is lost…It's about the reminder (that) through the hills and valleys, you are never walking alone."
The Future of SOAM
With the funds covered by SFCU, Faunce will use half of the proceeds from the gift basket raffle to help pay for the filing to become a nonprofit organization in 2023.
Faunce is excited to grow the SOAM community, and while there have been several setbacks on their path, she is excited about the future thanks to the unwavering loyalty from the community.
Eat for a Cause: Warwick Restaurant Keeping the Spirit Alive of Teens Taken Too Soon
Gel's Kitchen wanted to honor four Rhode Island teens that lost their lives by curating a special menu that gives back in a big way. Meet the teens and check out their special meal at Gel's that will keep their legacy alive.
More From WFHN-FM/FUN 107