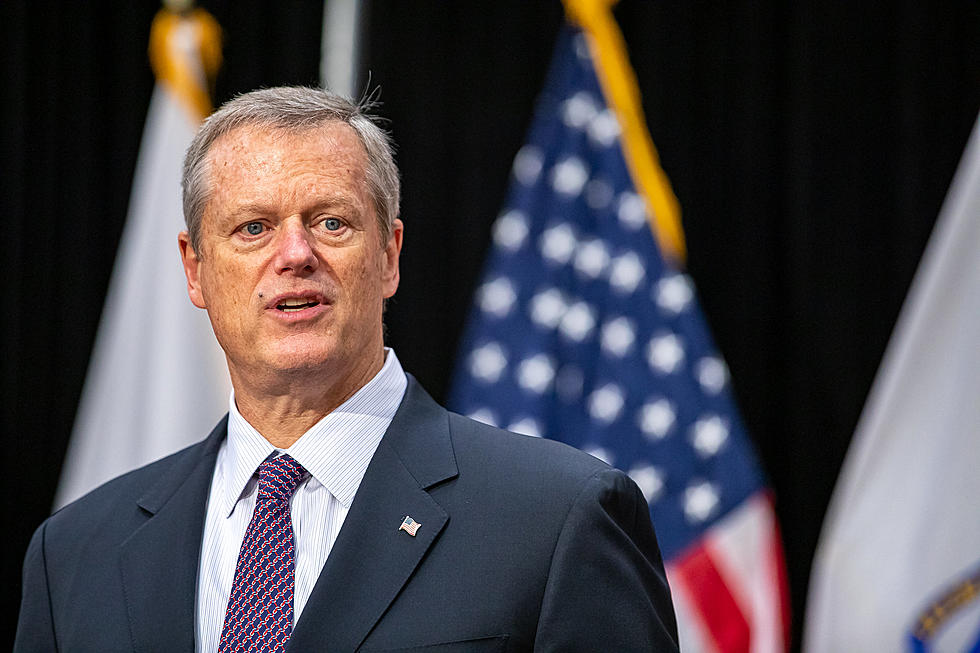 Brockton Men Get Sentences Commuted
Joshua Qualls/Mass.Gov
Governor Charlie Baker is commuting the sentence of two Brockton men who were convicted of murder decades ago, as his administration announced Wednesday.
With a recommendation from the Advisory Board of Pardons, Baker is commuting the first degree murder sentences of 54 year old former Marine Thomas Koonce and 48 year old William Allen to second degree murder, which makes them eligible for parole.
Both men were sentenced to life in prison without the possibility of parole in their respective cases.
On July 20, 1987, New Bedford resident Mark Santos was fatally shot in the city when Koonce fired a shot from a car window during an altercation according to state officials.
Koonce was convicted of first degree murder by a Bristol Superior Court jury on June 23, 1992.
During his 30 years in prison, Koonce has been involved in several programs in which he has helped to establish a restorative justice program at MCI-Norfolk.
State officials said he has also become a leader for other inmates to participate in such programs.
He has remained employed throughout his time served thus far.
Through Boston University's prison education program, Koonce has also managed to earn a Bachelor of Liberal Studies, magna cum laude.
On February 8, 1994, Brockton resident Purvis Bester was stabbed by Allen's co-defendent when they tried to rob his apartment.
Allen was convicted for his participation in the murder by a Brockton Superior Court jury on August 29, 1997.
According to the Baker-Polito Administration, he has learned from and facilitated restorative justice and violence alternatives programs during his 27 years in prison.
He earned vocational licenses to be a food service worker, barber, and law clerk.
Allen has been able to hold a job while incarcerated and has worked as an assistant to mentally ill patients at Bridgewater State Hospital.
Governor Charlie Baker said, "To make these difficult decisions, I spent months carefully weighing the circumstances of the two terrible crimes, the actions of the two men since and the Parole Board's recommendation for commutation."
"I believe both men, having taken responsibility for their actions and paid their debt to the Commonwealth by serving sentences longer than most individuals found guilty of similar actions, deserve the right to seek parole from prison," he said.
SouthCoast Enjoys the First Snow Day of 2022
Mother Nature finally gave the SouthCoast a snow day and people were quick to enjoy. Check out all the fun had from Fall River to Falmouth.
Secret Apartments of the SouthCoast
More From WFHN-FM/FUN 107