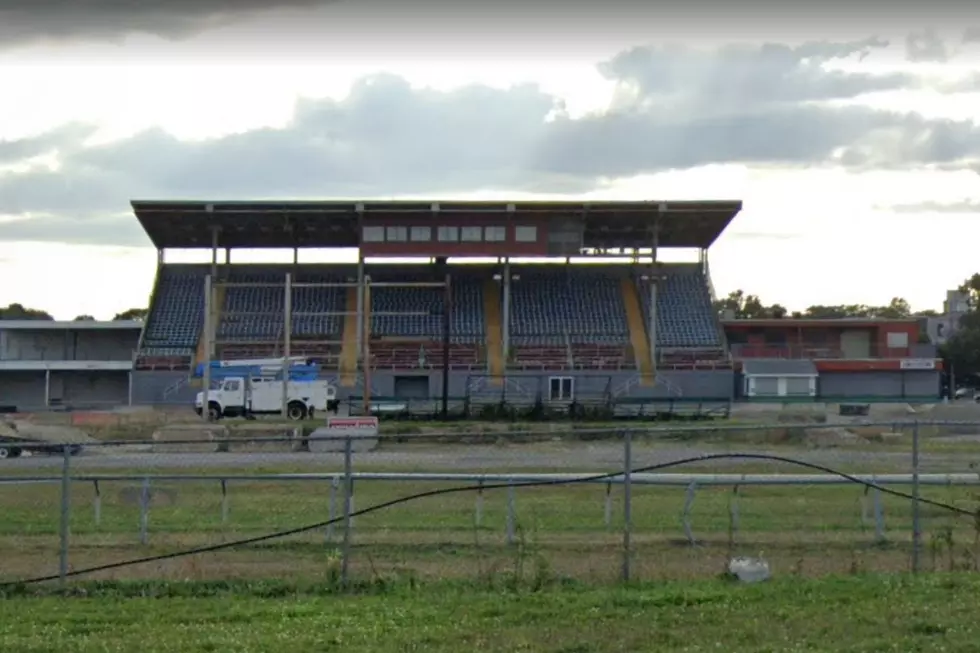 Brockton Fair Grandstand's Impending Demolition Will Be Heartbreaking
Google Maps
I'm sure in my heart I knew the day would someday come when the Brockton Fair would be no more, and when the beloved grandstand would be demolished.
I just didn't expect it to come so soon.
Last week, we reported that the Brockton Fair would not be returning for the 2022 season – the third straight year of no fair – because during the COVID-19 pandemic, portions of the fairgrounds had been leased out to other entities.
That was followed up by a report from the Brockton Enterprise that Chris Carney, whose family owns the fairgrounds, said the fair "is probably done for good."
There was also one brief little line in the Enterprise story that made my heart sink: "Carney says he plans to pull permits in the next two weeks to demolish the grandstand," which he said has been ruined by vandals.
I can't imagine a Brockton without the grandstand. It was as much a part of the city's landscape as Fenway Park is to Boston – and probably equally as comfortable.
When I was five years old, I lived on one of the streets very close to the fairgrounds. Whether it was coming down Route 123 or driving up Forest Ave, I was always looking out the window for the grandstand. It was a symbol of one of my favorite things in the world, and an impressive structure to a young boy.
My cousin Tom and I spent so much time on that grandstand over the years. His dad always entered into the demolition derbies that would take place at the Brockton Fair each year, and as Tom grew older, he and his sister Amy also began to enter them, too. We went from little kids sitting on the grandstand, sipping our Cokes and eating our fried dough, to being young adults sitting on the grandstand, sipping our beers and still eating our fried dough, in what seemed like the blink of an eye.
Anyone who used the men's room below the grandstand remembers there was a trough in which you'd urinate; there was no room for modesty at the Brockton Fair. In particular, I remember when Tom and I were about 14 or so and we were in the men's room, using the trough, when a guy also using it decided to offer up unsolicited advice to us about something to do with the fair.
"You don't have to tell us, we grew up at the fair," Tom said to the guy.
"Really?" the guy responded. "Where did you sleep?"
He was dead serious. Tom and I still make each other laugh with that memory to this day.
The Brockton Fair grandstand certainly changed over the years, but it seems there was always some version of it standing in the same spot, as evidenced by these postcards for sale on eBay.
So many summer hours were spent sitting on that grandstand, under a roof that didn't really stop you from getting wet when it rained or provided much shade from a blistering sun, as your butt began to ache after just a short period of time.
My biggest regret is that I'll never get to explore the inner bowels of the grandstand and the concrete buildings around it; I knew there were secrets of the Brockton Fair to be found within those walls.
Here's hoping that when Chris Carney goes through the demolition of the Brockton Fair grandstand, he'll let a 44-year-old kid and his slightly younger cousin come and pick up a few pieces of the rubble to add to our collection of other pieces of our never-to-be-forgotten childhood.
The Best of South Shore Bar Pizza
There's pizza, and then there's South Shore Bar Pizza. Birthed in Brockton (and to this writer, perfected in Randolph – Lynwood Café is the true G.O.A.T.), it must meet certain qualifications to be considered "SSBP," which include: it's a 10-inch pie; it has a thin, cracker-like crust with minimal "flop;" the cheese is a blend that features more cheddar than mozzarella; and bonus points if you take it home between two carboard-type plates wrapped in flat brown paper bag. They also usually come with "laced" or "burnt" edges (terminology depends on where you are ordering), which is when the sauce and cheese are extended all the way to the edge of the pan, creating a crispy, flavorful coating to the crust. We reached out to the hugely popular
South Shore Bar Pizza Social Club Facebook group
to ask the experts to share the best of the best (in no particular order).
The SouthCoast Hot Wing Project
WBSM's Tim Weisberg and his son Adam spent six months touring the SouthCoast area from New Bedford to Fall River to Dartmouth to Norton and beyond, trying some of the supposed hottest wings around – and also gave some other unique wing flavors a shot, too.
More From WFHN-FM/FUN 107