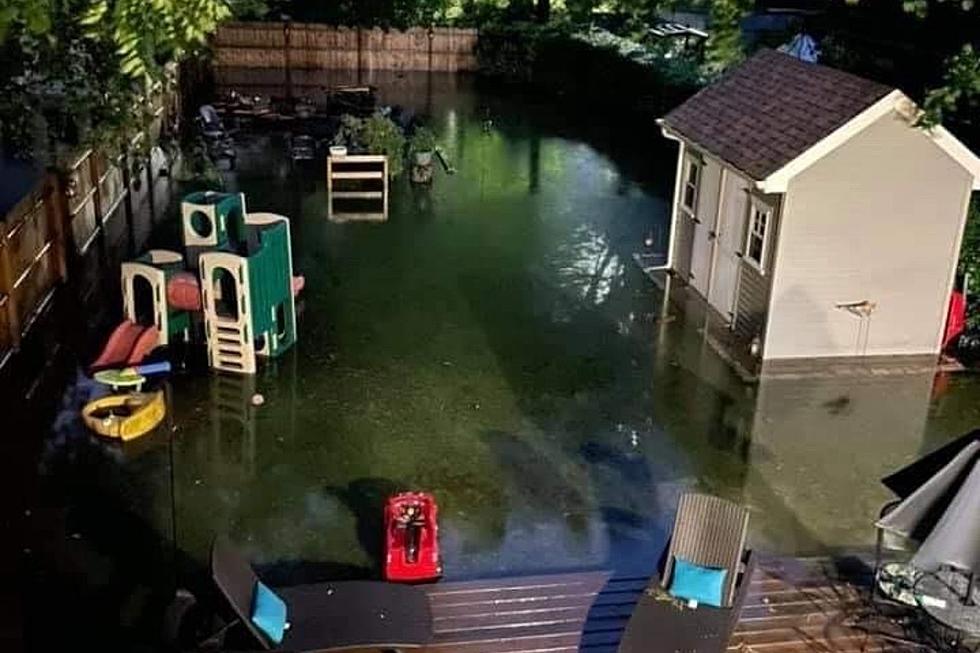 Bristol County Accumulates a Boatload of Rainwater Thanks to Ida Remnants
Courtesy of Nick Pontes
The skies unleashed a wet nightmare early Thursday morning as the remnants of Hurricane Ida left their mark on the SouthCoast. The Fun 107 morning show tracked the SouthCoast's condition before the sunrise as roadways continued to close and traffic continued to build. The total number of rainfall accumulation is staggering.
The commute to the station this morning was anything but easy. At around 4:30 a.m., as I left my home in Rhode Island and started my commute on I-95, I was met with blinding amounts of rainfall. My windshield wipers could not go fast enough as the rain seemed to fall sideways. Every so often, I would have to swerve away from fallen debris, and I was extremely thankful to put my car in park after 45 minutes of a white-knuckling ride in.
When drivers began calling about their own commuting experience, it was clear that Ida's leftovers did not hold back on the SouthCoast. Route 24 north and southbound were gridlocked due to severe ponding on the exit and on-ramps, leading state troopers to block off traffic completely until cars could pass safely. One woman called in saying she had been stuck on the on-ramp for over an hour.
Countless road closures and major accidents made it impossible for several Tri-Town schools to have their first day of school, while other neighborhoods and businesses dealt with power outages.
Yet, just a few hours later, the sun is beaming down on Massachusetts. Tell me you're from New England, without telling me you're from New England.
It appears Ida's remnants came and went, but not without a splash. Check out the total rain accumulations for each town in Bristol County, according to the National Weather Service.
KEEP READING: Get answers to 51 of the most frequently asked weather questions...
More From WFHN-FM/FUN 107