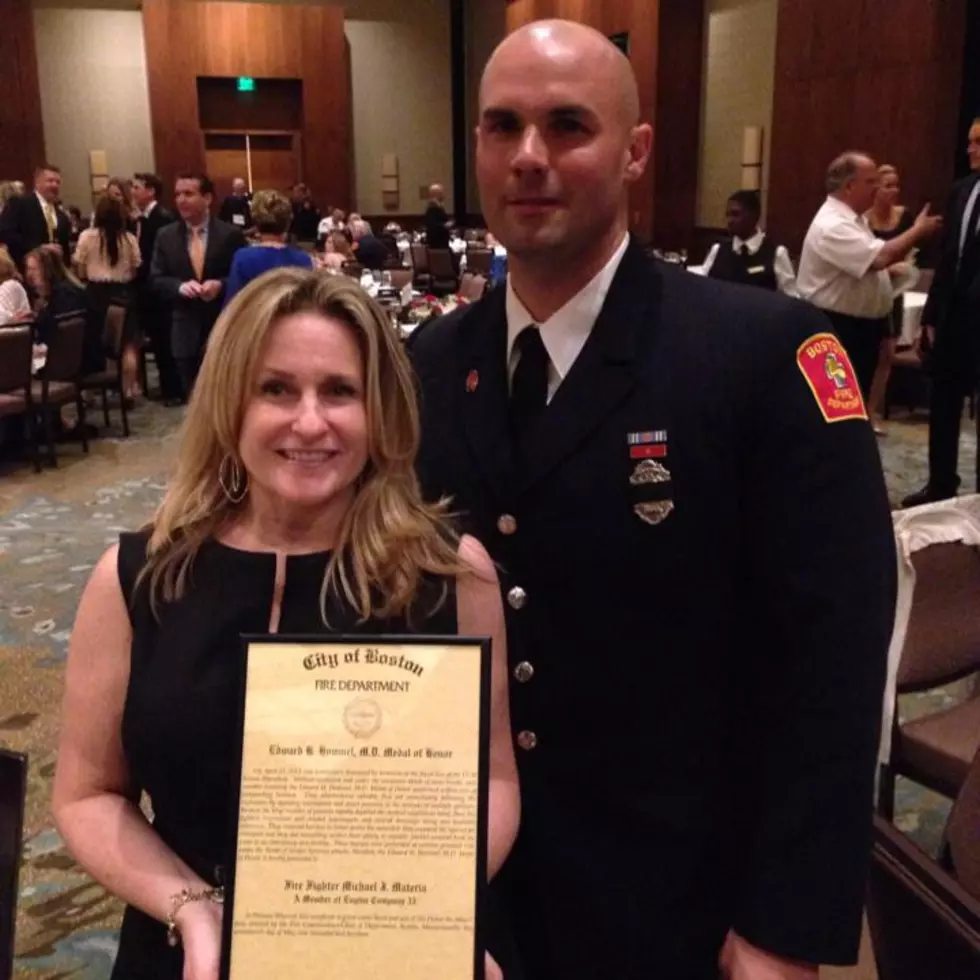 Boston Bombing Victim Says Yes to the Man who Saved Her Life
Roseann Sdoia/ Facebook
Rosann Sdoia was one of the victims of the tragic Boston Marathon bombings in 2013.  She was rescued by a Boston firefighter who she probably never thought she'd be marrying someday?
Sdoia's mother noticed the very charming fire fighter Mike Materia standing nearby after Sdoia had lost her leg. Her mother "just had a feeling" about him.  Even in the darkest of times, Rosann had quite the sense of humor, Rosann tells Fox News, about her mom "She was like, "Oh, did you see that firefighter? He's so cute."  And I was like, "Mom, I just got blown up."
Materia rushed her to the hospital reassuring her that it was only a flesh wound. He later visited Rosann bringing her flowers at the hospital, which really impressed her mom. 
After her recovery they went on their first date in June, and the next month spent the Fourth of July together on Nantucket. Just a month ago Mike proposed and she said yes!  If this isn't the most romantic love story of two people destined for each other, then I don't know what is!
Next month they plan to release a book titled Perfect Strangers. The book talks about the events following the bombing aftermath with four different strangers who's lives would change forever.
Additional Reporting by Sara Achorn
More From WFHN-FM/FUN 107