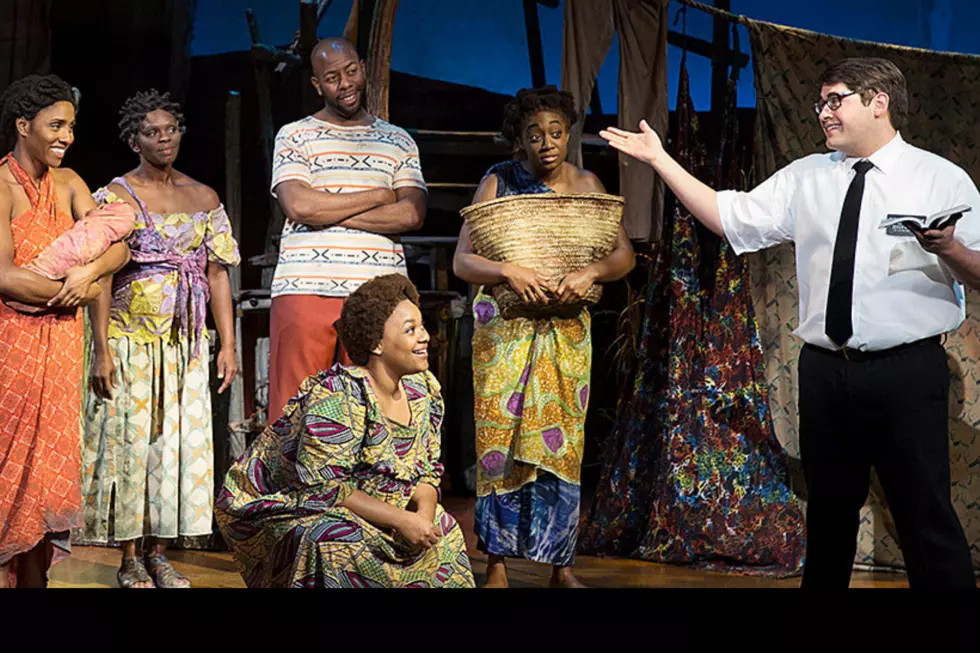 'Book of Mormon' at the PPAC Is Wickedly Funny
Photo by Julieta Cervantes
It might be the most messed up musical I have ever seen and I loved every minute of it.
I honestly had no idea what Book of Mormon was about before I went to the Providence Performing Arts Center Wednesday night to see the national tour there.
But I left having laughed harder and louder than I have in a long time.
The musical was written by Trey Parker and Matt Stone, the guys behind South Park, along with Robert Lopez, who has written songs for Disney's Frozen and Coco.
But Book of Mormon is definitely not Disney.
It is actually one of the most offensive stage shows I've ever seen.
Don't get me wrong, you laugh your face off—but you are laughing at some weird and sometimes disturbing material.
I found myself saying "Oh my" under my breath as the burst of laughter followed.
The basic premise is two young Mormon men head out on their first mission and get assigned to a small village in Africa.
Things are not great there (to put it lightly), but somehow Parker, Stone and Lopez have you laughing about the AIDS epidemic, drought, famine and things even more upsetting than that.
It may not be the most traditional musical you'll ever see, but it just might be the funniest.
Book of Mormon is comedy in the vein of South Park and Family Guy, where you probably shouldn't be easily offended if you're going to see it.
And expect some very explicit language to boot.
Still, I promise you a good time and plenty of laughs.
More From WFHN-FM/FUN 107