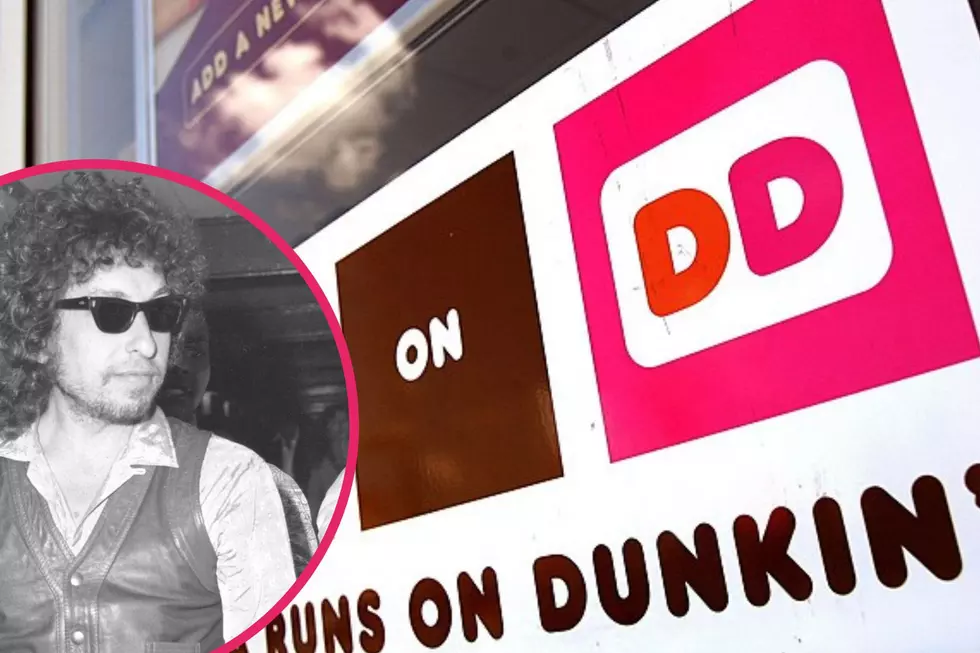 Bob Dylan Thanks Dunkin' in New Book About Songwriting
Tim Boyle/Getty Images/Express/Express/Getty Images
Seems Bob Dylan runs on Dunkin' - or at least his songwriting might.
The legendary folk singer released a new book about songwriting, but it's his dedication page everyone seems to be talking about.
If you flip open the cover of Dylan's "The Philosophy of Modern Song," you'll find a typical dedication page. The singer thanks friends for support, advice and encouragement, but also sneaks in some credit for Dunkin' Donuts.
Yes, you can't make this stuff up, Bob Dylan in part dedicated his first book in over 10 years to "all the crew at Dunkin' Donuts."
If I'm being honest, calling the business "Dunkin' Donuts" doesn't exactly make you a fanatic. Anyone who really spends that much time getting their coffee from this massive chain simply calls them Dunkin', am I right?
Still, the credit is pretty cool and brings to mind all sorts of new questions.
Like which Dunkin' does Bob Dylan go to? What does he order when he's there? Is he a drive-thru guy or a hang-out-with-the-older-crowd-and-chill-out-with-a-coffee kind of patron?
We may never know, but we do now know that Bob Dylan runs on Dunkin' and isn't afraid to say it. Perhaps it's even where he wants his "One More Cup of Coffee" from.
Reactions to the dedication were pretty great, too. Some people loved that Dylan was a Dunkin' drinker, while others, of course, questioned his taste in coffee completely.
But I think Reddit user crmsnprd said it best when they wrote, "I hope Dunkin' names a drink after him."
I now kind of hope that, too.
Bob Dylan Albums Ranked
Not so surprisingly, Bob Dylan's recording career has lots of ups and downs. That's bound to happen when you stick around for more than 50 years and release three dozen albums during that time.
More From WFHN-FM/FUN 107