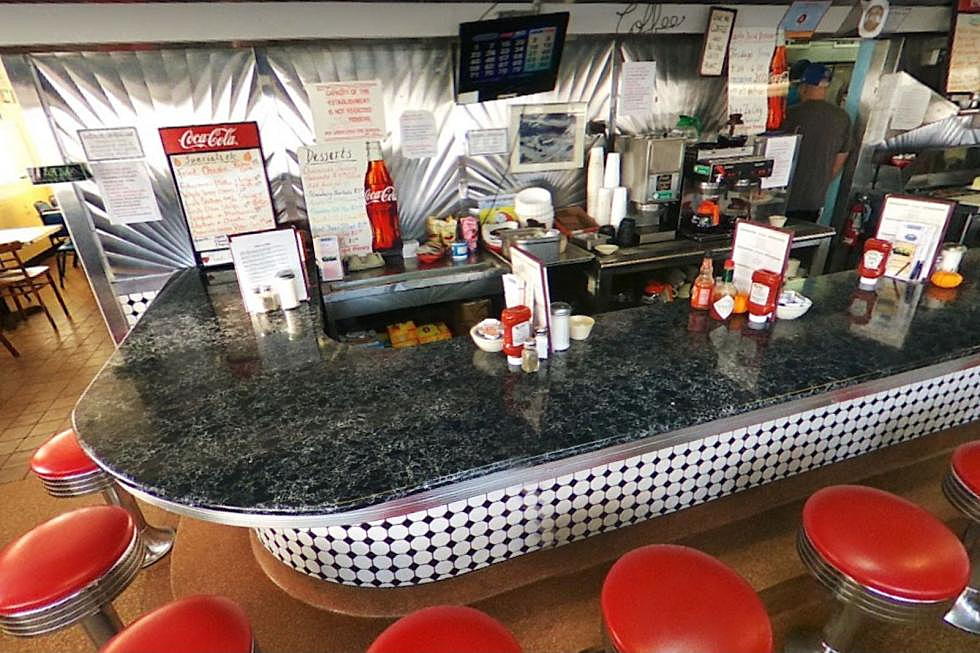 Beloved Newport Diner Closes Permanently This Weekend
Google Maps
Normally, Bishop's 4th Street Diner in Newport serves an oversized Mickey Mouse pancake with blueberry eyes, a raspberry nose and a wide whipped-cream smile.
Only this weekend, that smile is melting into a long, dejected frown, as owners Steven and Vicki Bishop prepare to grill their last blue-plate specials before going out of business Sunday, Aug. 14.
They've been getting phone calls from thankful customers, while regulars and diner aficionados go by for a breakfast finale.
Why they are closing is a story that's hardly told.
There used to be two groups of diner owners: ones who owned the property outright and others who rented the property. The hardworking Bishop couple bought the physical diner almost 25 years ago. They cleaned it up and pumped life into it. The Admiral Kalbfus Way property on which the diner sits, however, belongs to Colbea Enterprises, which has decided to expand a gas station and open a market on-site.
The Bishops are non-stop workers who abide by a simple formula: Treat your customer very well, and they'll treat you the same.
With the sad news about Sunday's closing, there might be a silver lining in this story. If a deal can be reached, the diner could end up in New Hampshire with a party interested in purchasing the structure and moving it. This wouldn't be its first move. In the 1950s and 1960s, the structure, then known as Princeton Diner, was open on Route 6 in Swansea, moving to Newport in 1967, according to The Newport Daily News.
Those who visit the diner over this final bittersweet weekend will find a notebook on their tables. Steven and Vicki hope that customers will write some of their thoughts and memories of the diner. And one final note that's an important part of this story; Steven and Vickie are very tough cookies!
Your Complete Guide to Outdoor Dining on the SouthCoast
We compiled a list of all of the restaurants on the SouthCoast that offer outdoor dining. That's right. We did all the legwork for you. Now all you have to do is pick one and call to make that reservation so you can dine al fresco tonight.
More From WFHN-FM/FUN 107