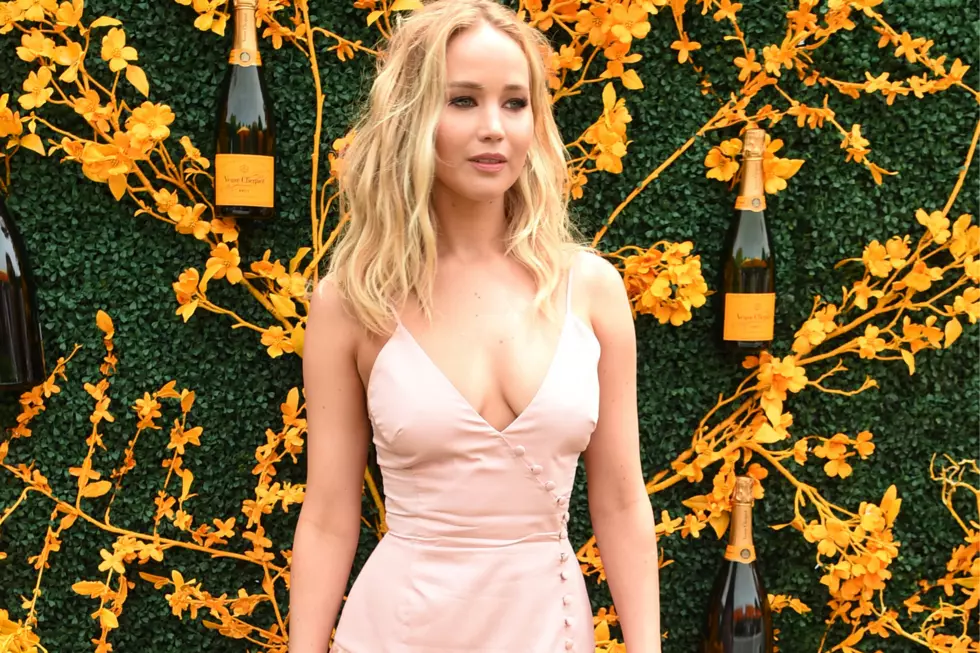 All the Details on Jennifer Lawrence's Newport Wedding
Getty Images
Newport is all abuzz this weekend. Jennifer Lawrence and husband-to-be Cooke Maroney landed at a small regional airport in Rhode Island early Friday via a private jet. They were then taken by boat to a clambake dinner on Rose Island in Narragansett Bay. All these great details were provided by E! Online.
It's confirmed that J. Law's wedding is taking place in Newport, at the very romantic Belcourt of Newport, but exactly where in the mansion we're not sure, although it will likely be indoors due to the weather, according to E!.
Rumor has it that Jennifer's wedding will be a star-studded one. Guests that are rumored to be in attendance today are names like Adele and Bradley Cooper.
The rumor on social media is that Adele is not just attending but also performing. Since Adele was at the rehearsal dinner last night, I have a feeling this is true. Here's to hoping she is performing her new song.
Lots of pictures surfaced from all the stars moving around Newport. People Magazine has them.
The menu for the wedding is said to be very organic and all the products being used for the dinner are the said to be the least harmful to the ecosystem. Which if you follow Jennifer at all, you would say that's pretty much who she is.
So I guess I'm going to be spending my Saturday driving on over to Newport to see if I can catch a glimpse of some of these celebs. I mean, imagine if I ran into Kris Jenner? The drinks we would have. Oh, and what if Adele was like, I want to go to the gay clubs, where are they? Hello! Let's get going to Providence, honey!
If you happen to see any celebs, be sure to let us know. Send us tips or even photos (without bothering anyone, of course) via the Fun 107 app.
More From WFHN-FM/FUN 107