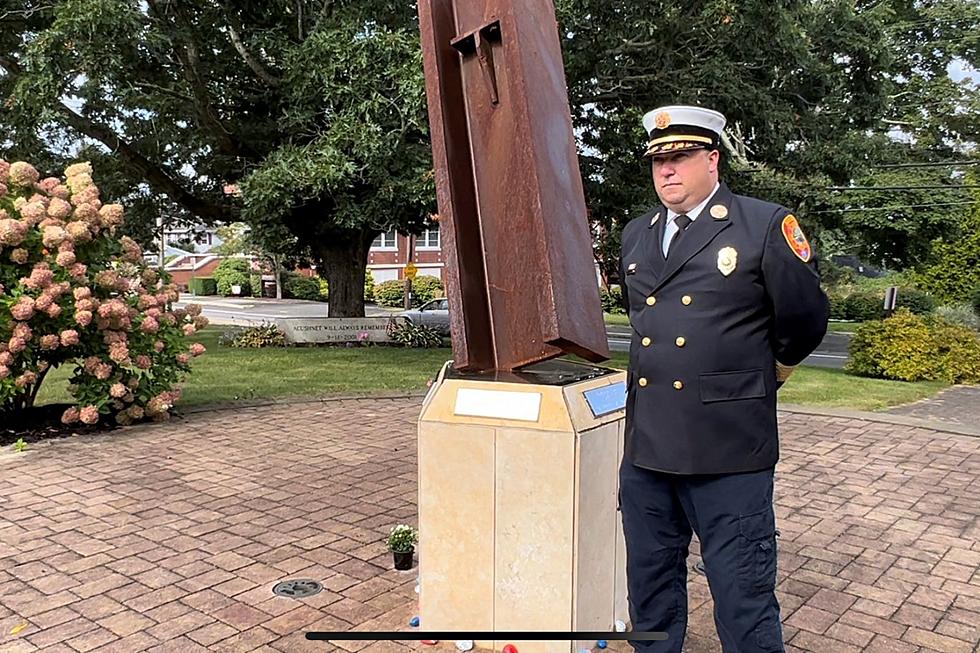 Acushnet Fire Department Hosts 9/11 Remembrance
Michael Rock/Townsquare Media
Twenty-two years ago today was one of the darkest days in American history.  The attacks on September 11th happened so long ago that there are now Americans who weren't yet born on 9/11 that can go out and order a beer at their local bar to ask the 'old timers' about it.
There are countless stories from that day.  Too many to recount on anniversaries like today.  No amount of TV specials or Netflix documentaries could ever capture all of them.  So many of those moments, however, were captured on the never ending stream of live television that entire day and the following weeks.
Before the Twin Towers collapsed, I remember seeing a group of firefighters hugging before running inside to try to save lives.  They didn't hug to say good luck.  They hug to say goodbye.  I'm certain I'll never know that level of courage.
That courage did exist, however, in the 343 firefighters, 60 police officers and 8 paramedics that died as a result of the September 11 attacks.  That's why Acushnet has a piece of the World Trade Center and the Pentagon proudly displayed on the fire station's front lawn.  Twenty-two years later it defiantly stands in the small SouthCoast town as a symbol to the world's terrorists.  There are some incredible photos below that show how this 9/11 memorial was built.
At a remembrance ceremony today at Acushnet Fire Station 1, Chief Thomas Farland urged the public to never forget what happened that day.  "As firehouse tradition goes, anytime a member of the fire service dies in the line of duty, they do what's called the playing of the bells.  It's a tradition that dates back to the start of our country.  The ringing of the bell used to be on the front of a fire engine, but that doesn't happen anymore, so we now ring the station bell.  Four sets of five bells ring to denote 'end of service.'"
The Acushnet fire station flag was also lowered to half staff prior to a prayer said for the fallen heroes and their families.
Never-Before-Seen Photos of the Construction of Acushnet's 9/11 Memorial
In 2011, the Acushnet Fire Department and its residents created a stunning memorial to commemorate 9/11 forever. Chief Kevin Gallagher shares the story of how a steel beam from the World Trade Center found a home in front of his fire station.
More From WFHN-FM/FUN 107