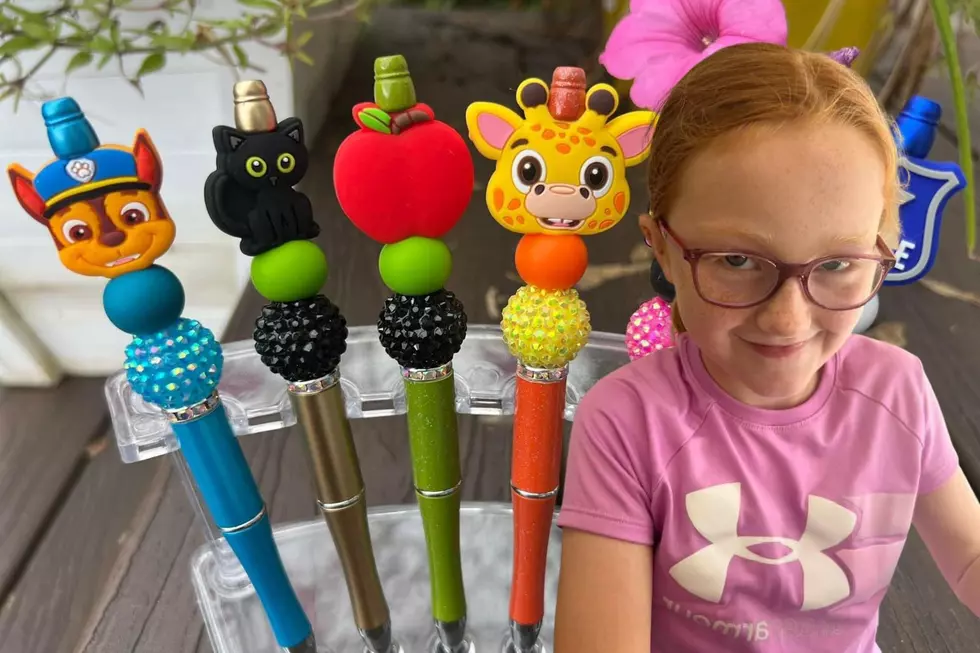 An Acushnet Girl Is Giving to Her Local Animal Shelter With Adorable Homemade Pens
Courtesy Melissa DeSilva Cordeira
What the world needs more of are kids like 9-year-old Caelyn Cordeira.
From volunteering at animal shelters to raising money for local organizations, Caelyn is a prime example of great parenting and selflessness. Not only is she an animal lover, but she's also an advocate for CARE Southcoast Animal Shelter in Acushnet. She volunteers every Tuesday when she gets out of school to help care for the cats.
On top of this, Caelyn and her mom, Melissa Cordeira, have begun catching stray cats and kittens and bringing them to the shelter to hopefully get adopted. Together they have captured and saved at least a half-dozen kittens from the local golf course and named them after golfers: Arnold, Palmer, Jack, Chase, etc.
Caelyn plans on being a professional cat rescuer when she gets older.
Recently, Caelyn and her mom figured out a way to give back even more to the shelter as well as other local organizations just by making fun pens. A portion of the proceeds went to buy cat supplies for the cats over at CARE Southcoast.
"My mom and I were on a walk in Florida at my grandparents' one day and we were thinking of ideas of how to help the pet shelter and since no one else was thinking about the idea, we decided to make pens," Caelyn told Fun 107.
"They each cost $8 and $2 goes to the shelter that I volunteer at."
Pens can be purchased on the Caelyn and the Cats Pen Shop Facebook page, where you'll find a lot of summer- and animal-themed pens. You can also message Caelyn and her mom for special requests.
Past projects include helping out Dana-Farber Cancer Institute in honor of a family friend who developed breast cancer. As a thank-you, Dana-Farber sent Caelyn a personalized letter expressing their gratitude for her generosity.
So far, the Cordeira mom-daughter team has created roughly 600 pens and have even been asked to do birthday parties.
"We have a good time," the proud mother said. "It's a little bonding thing for us whenever we have the time to make the pens. I love spending time and helping her. It's so creative and I don't pressure her into doing anything; she just wants to do it and I'm here to support her all the way. Team cats!"
52 Sleepy SouthCoast Dogs That Will Make You Smile
SouthCoast "pet parents" share their slumbering fur babies for all to see.
More From WFHN-FM/FUN 107