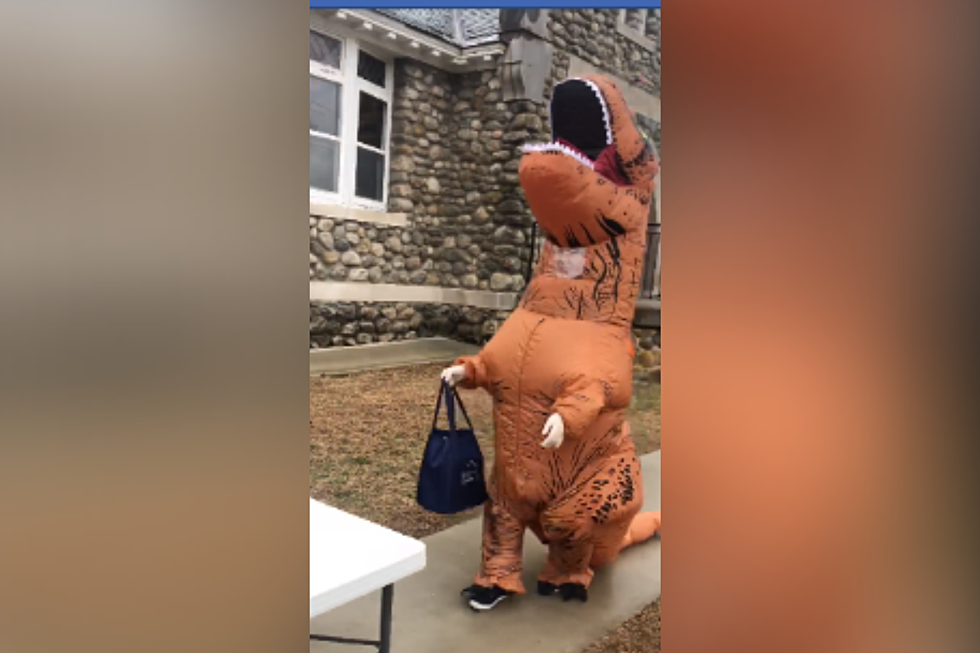 A Massachusetts Library Makes Us Smile with Curb Service
Boylston Public Library/Facebook
It seems like overnight that our day-to-day lives got flipped upside down. Everyone has had to adjust how they conduct business – even libraries.
Some of our state's public libraries are remaining open and lending books and educational materials for those that need them.
In this time of hearing all the numbers, the doom, and the gloom, we are looking for feel-good stories that give us a smile.
The Boylston Public Library found a pretty awesome way to still be able to provide a service while protecting its patrons and its librarians.
We all want to continue to do the right thing and practice our social distancing, but for circumstances where that isn't possible, we use universal precautions. In the case of this library, they got creative. You have to admit that put a smile on your face.
If I would have shown up for my books and had a dinosaur deliver them to me I would have screamed with happiness. I know many restaurants on the SouthCoast are doing delivery and pick-up for food, maybe they'll have a dino delivery person?
Is anyone getting creative to protect themselves during these transactions? Have you seen something like this around here? If so, send us pictures. We would love to give them a shout out and support these amazing local souls that are not only protecting themselves but making us smile at the same time.
Enter your number to get our free mobile app
More From WFHN-FM/FUN 107