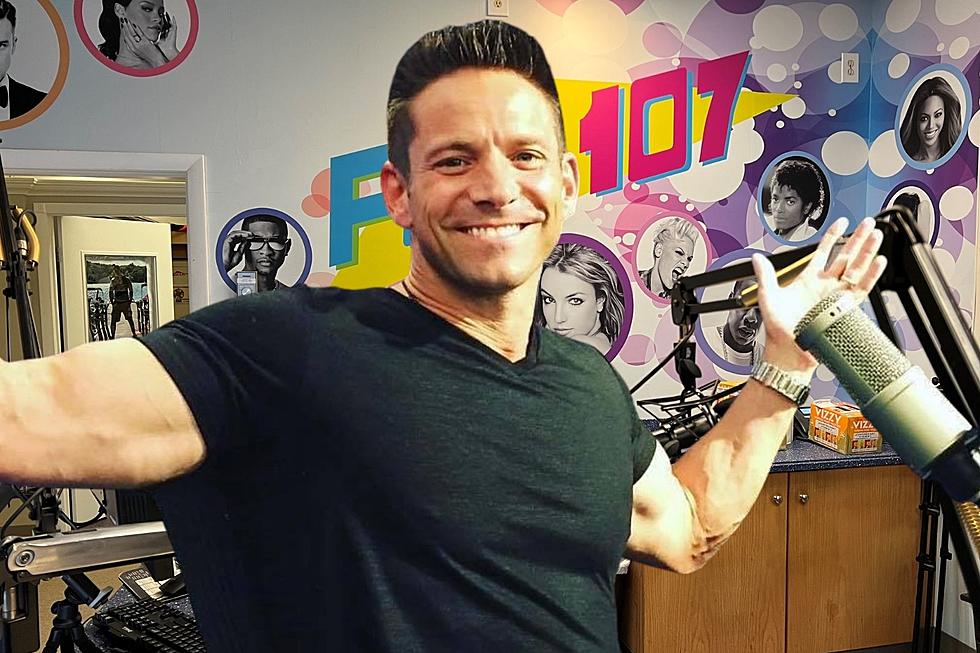 You Can Interview Jeff Timmons from 98 Degrees at Fun 107
Jeff Timmons via Facebook, Michael Rock/Townsquare Media
98 Degrees Fans, This is Big
Jeff Timmons from 98 Degrees will be in town this weekend for the St. Patrick's Day Parade in Boston. While he's in the neighborhood, he has plans to stop by the "Michael and Maddie Show" next week to play us his new single and, of course, chat on the air.
We thought it might be fun to invite some Fun 107 fans to come in and hang in the studio with Michael, Maddie and Jeff.
There will be plenty to talk about.
Timmons surged to success with 98 Degrees in the late 1990s, topping the charts with singles such as "The Hardest Thing," "I Do (Cherish You)" and "Give Me Just One Night (Una Noche)," with fellow members Nick and Drew Lachey, and Justin Jeffre.
Ways To Win
1. Play "entertainment reporter" for Fun 107. What question would you ask Jeff Timmons of 98 Degrees if we invited you to sit in on the interview? Record your question using the "submit audio" feature on the Fun 107 app.
We could play your question on the air, and you may even win the chance to come to the studio to ask your question in person.
2. If you are a fan of 98 Degrees, we would love to hear why you'd like to meet Jeff Timmons. What is your favorite 98 Degrees song? If you get picked, you'll receive two invites to join an intimate meet and greet with Jeff Timmons from 98 Degrees.
How to Submit Audio
Just open up the Fun 107 app, hit the dropdown menu in the upper left corner, then select "Submit Audio." Fill out the form (so we know how to get ahold of you if you win), then record the audio. It will automatically get sent to us in the studio.
Imagine how jealous your friends will be when they see your new profile pic with you and Jeff Timmons. We could make it happen next week on "Michael and Maddie." Submit your audio today.
Boyz II Men Visited New Bedford's Roosevelt Junior High School
Remembering when Boyz II Men Visited Roosevelt Junior High School in New Bedford in 1996.
20 Things To See at Roger Williams Park (Other Than the Zoo)
There are over 427 acres of beautiful landscaping, historical buildings and family friendly spaces at Roger Williams Park in Providence. Gifted to the city in 1872 by the last descendant of Roger Williams, Betsey Williams, the park has become primarily known for its amazing zoo. But throughout this historic district listed on the U.S. National Register of Historic Places, there are plenty of other stunning things to see.
More From WFHN-FM/FUN 107