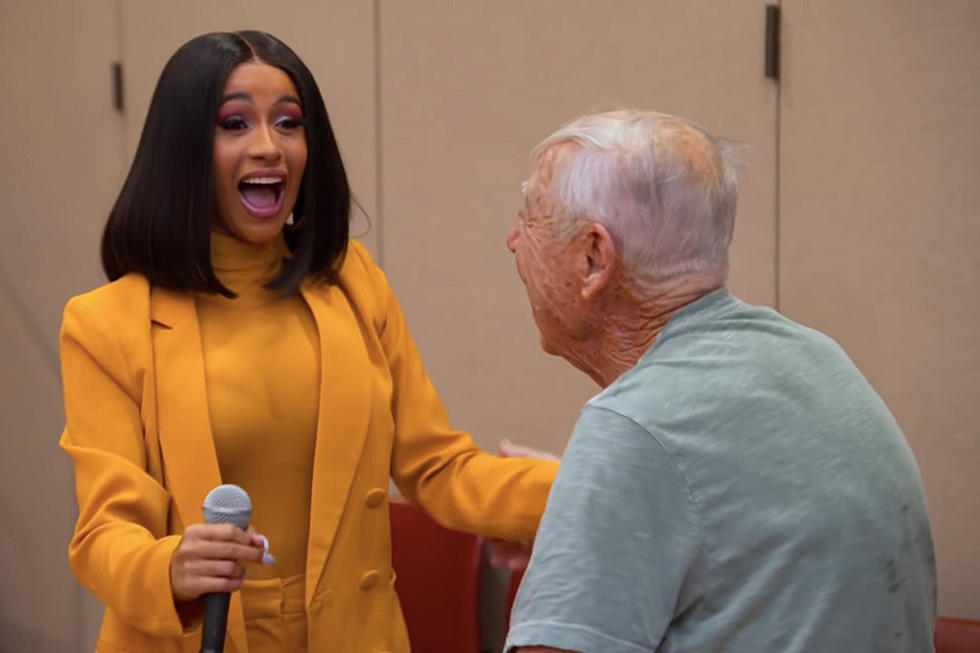 Would You Go on a Cardi B Cruise?
The Late Late Show with James Corden via YouTube
I'm not sure I could actually maintain partying hard enough to go on a Cardi B cruise.
According to People Magazine, you could have a chance to party with Cardi B on the high seas this summer.
First of all, that's a wild thought. Cardi is, without doubt, one of the wildest people in music right now. I don't necessarily mean that in a bad way, but the girl definitely has fun.
It's being called the "Days of Summer Cruise." It will depart from Miami Florida, (that's already a wild start, if you ask me) on June 28. It'll stop at Half Moon Cay and Nassau, Bahamas. It's a four-day, three-night cruise.
Cardi isn't the only star that'll be partying with you on the ship, either. The one and only DJ Khaled is the host and Post Malone will be performing as well.
That collection of humans will surely take vacation-goers on a wild and likely near-death experience. I mean, I like to party. I can hold my own, but I can't even fathom trying to keep up with Cardi B, Post Malone AND DJ Khaled. That's a crowd of chaos.
So here's the question: could you ever survive a cruise with that motley crew? If so, please do it. Take plenty of pictures and videos, and tell the gang I said hi!
More From WFHN-FM/FUN 107