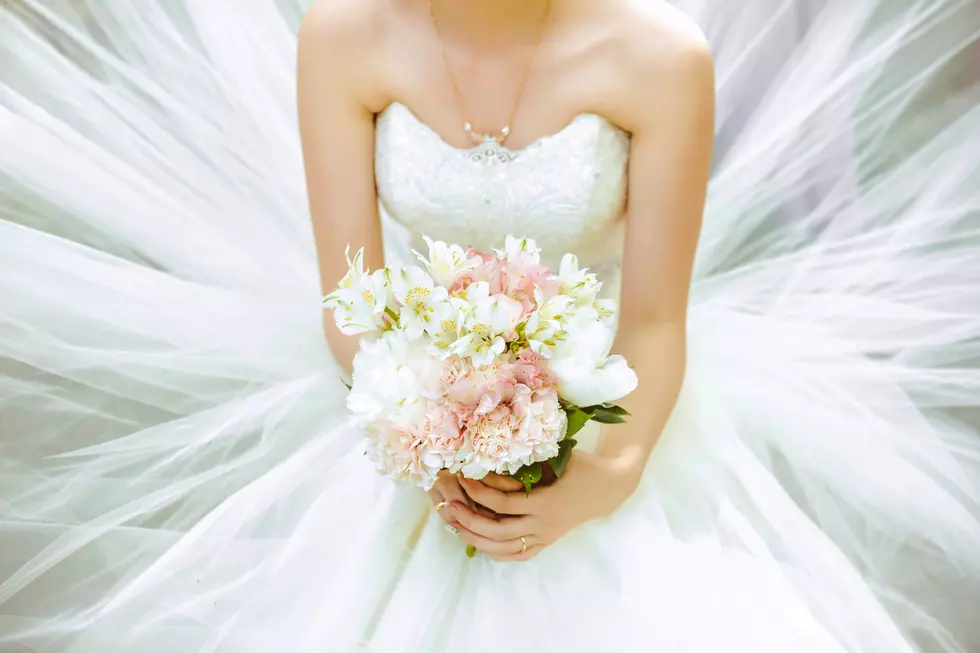 What to Expect at Weddings During Phase 3
Venerala
Monday ushered in the beginning of Phase 3 for Massachusetts, introducing new guidelines for the state, getting us another step closer to whatever normal will look like going forward.
Fitness centers can now have 40 percent capacity, museums can now open their doors with 50 percent capacity, and casinos have been approved for reopening. Weddings made the list of changes for Phase 3, but don't get too excited – after hearing the Phase 3 guidelines for weddings, my hopes for my own wedding this year are dwindling.
According to WCVB, larger weddings and receptions are now cleared in Massachusetts with the start of Phase 3. Services at indoor venues have a capacity limit of 25 people, while outdoors services are restricted to 100 people. Restrictions don't stop there. No bar or buffet service will be allowed, food and drink are limited to table service, and dance floors are off limits.
Well, there goes my dream wedding. November 8, 2020, was supposed to be the day I say, "I do" in front of my loved ones, followed by eating, drinking, and dancing all night long. Now my dream wedding is beginning to look like a pipe dream.
Stuff happens, I understand that, and COVID-19 is nothing to scoff at. It is just extremely disheartening to read these new guidelines. I can live with no buffets and I can even live with no bar, but no dancing? No thank you. November still has a chance to be a part of Phase 4, but maybe it doesn't, and that's the problem with this pandemic: the unknown.
I believe in guidelines to make our state a safer one and I take this pandemic extremely seriously, but that doesn't change my aching heart in knowing that my big day might not look the way I've envisioned it since I was a little girl.
To all of the brides of 2020, I feel your pain. We will tie our knots as soon as we can, but I think I speak for all of us when I say, "Corona, you are not invited to my rain date."
READ MORE: 10 free apps to help you get fit in our new normal
Enter your number to get our free mobile app
More From WFHN-FM/FUN 107