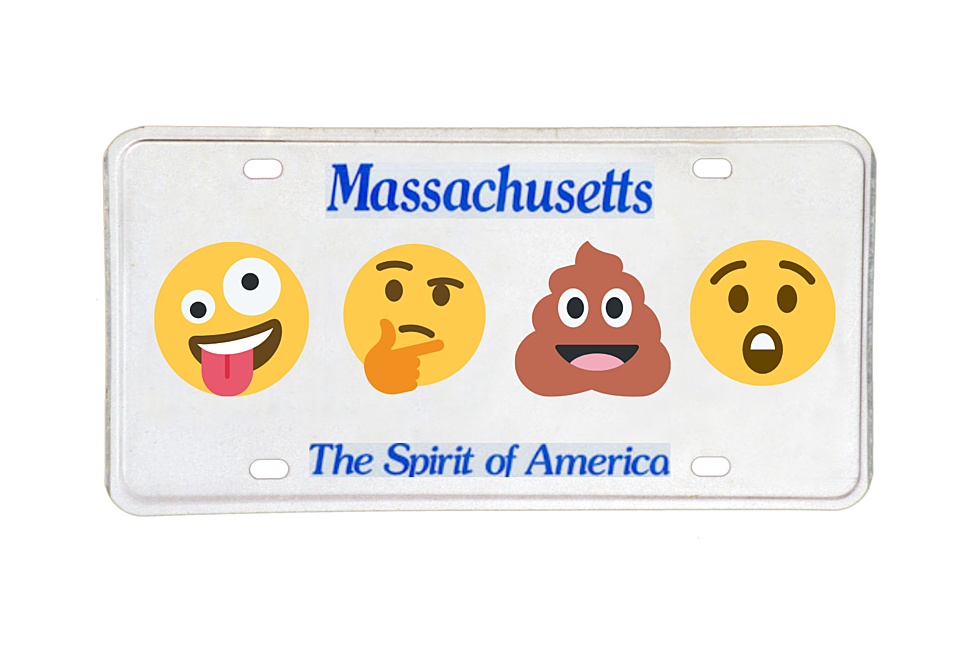 We Need Emoji License Plates In Massachusetts
Getty Images
Australia is rolling out emoji license plates and we need to do it too.
According to The Verge, in Queensland, Australia you can soon customize your license plates with emojis. I'm sure a lot of people don't think much of that, but I think it's brilliant and hilarious. I really think we need to start pushing our government to allow for emoji plates here in Massachusetts.
Let's really think about it for a second. You can already get custom plates here. I have a few friends who have custom plates and they love them! I know people who have sports plates so they can show their support for the Bruins, Celtics, Patriots or Red Sox.
Now, these custom plates do cost a little more, so it works for our state and local government because they can make a little extra change. For the folks on the road, it works too. We can express ourselves a little more on our plates and add a little fun.
Let's also not forget Mass drivers are Massholes. We've all got road rage issues. Maybe if you see a smiling emoji cut you off in traffic you'll keep your favorite finger to yourself.
We could be a happier, healthier and funnier Massachusetts if we just simply throw an emoji on our license plate. I'm so here for this.
More From WFHN-FM/FUN 107