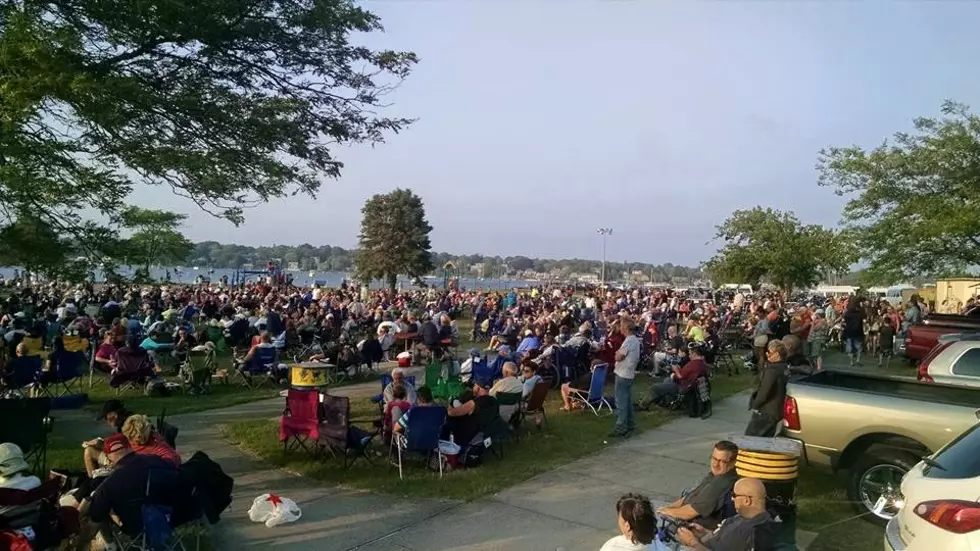 Warmer Weather Is in Sight With the Release of the Dartmouth Summer Series Concert Lineup
Dartmouth Summer Concert Series | TSM
It may not be Spring yet on the SouthCoast, but that doesn't mean we can't dream of those sweet Summertime vibes.
When it comes to outdoor concerts, the Dartmouth Summer Concert Series always brings the heat (pun intended) and the sweet treats. Located at 77 Gulf Road in Dartmouth at the Gulf Hill Dairy Ice Cream Bucket (a.k.a. "The Bucket") at Apponagansett Park, concert-goers can cool down with delicious ice cream or grab a bite to eat while watching their favorite bands.
Each year, the Summer Concert Series committee consolidates some of the best local acts on the SouthCoast that guarantee to bring those relaxed warm weather vibes. This year's lineup has something for everybody from rock and roll to reggae.
The 2023 Summer Concert Schedule:
 June 14- The Concept Band (Raindate: June 15)
June 21- Truue (Raindate: June 22)
June 28- Jammin' (Raindate: June 29
July 5- Monsta Country Rock Band (Raindate: July 6)
July 12- The Oh Nos!!! (Beatles tribute band) (Raindate: July 13)
July 19- Loose Screws (Raindate: July 20)
July 26- Headcase (Raindate: July 27)
August 2- RT 18 (Raindate: August 3)
August 9- Living on a Bad Name (Bon Jovi Tribute) (Raindate: August 10)
August 16- Wild Nites (Raindate: August 17)
August 23- Move N' On (Raindate: August 24)
August 30- Hardwire (Raindate: August 31)
Check out each band's biography here before heading out to Apponagansett Park.
Tickets are available for $5 per person at the gate and season passes are available for $30 per person. Children under 12 are free. All advance ticket sales and season passes must be paid by check and are available for purchase at the Parks & Recreation Office.
Gates open at 5:30 pm and the shows run from 6:30 to 8:30 pm. There are no alcoholic beverages or pets allowed at these events. All concerts are weather permitting and the schedule is subject to change without notice.
All of the SouthCoast Creameries Opening in Early Spring 2023
We put together a list of all the local creameries that are celebrating the opening days in March and April of 2023. It's only a matter of time before all of our favorite spots are ready to welcome us again for delicious frozen treats.
Southcoast Restaurants Serving Fish and Chips
Fish and chips are a SouthCoast staple. Here is your ultimate guide to the crispiest, tastiest options around.
Where to Find the Best Coffee on the SouthCoast
Whether you like it hot or iced, flavored or straight up, chances are you have a favorite place for coffee. Lucky enough for us, there are a bunch of high-quality java spots to choose from. Here is a map of the best coffee shops in town, as voted by you.
More From WFHN-FM/FUN 107