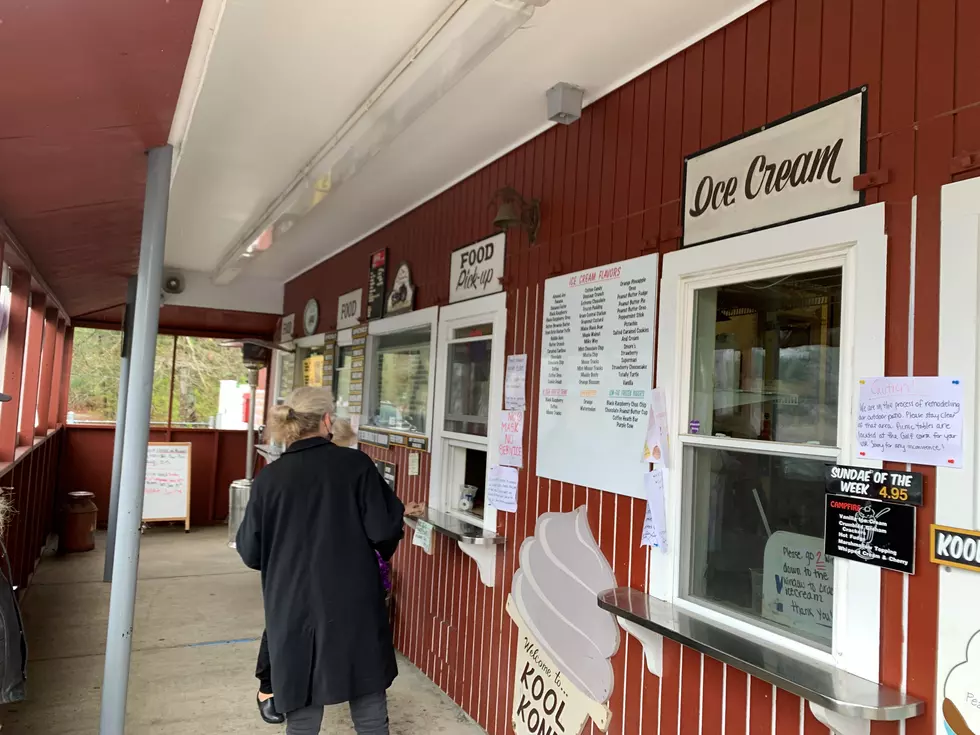 Wareham's Kool Kone Explains Separate Windows for Ice Cream and Food
Michael Rock/Townsquare Media
To me, it's one of the biggest mysteries on the SouthCoast: why in the world does Kool Kone have two separate lines? One line is dedicated to ice cream, and one is dedicated to food.
I guess I can understand why there would be an "ice cream only" line. Sometimes I feel like there should be a "coffee only" line at Dunkin' to help keep the line moving without slowing it down with sandwich orders.
So it makes sense to me that they would have an express ice cream line, but why wouldn't you be able to order ice cream in the food line, too?
If you are looking for both food and ice cream on one of Kool Kone's super busy days, you'd have to wait in one line to order your food, then jump into the next line to wait and order ice cream. If you're with someone else, you could have your friend wait in one of the lines, while you wait in another. To me – someone who has zero experience in the restaurant business, I admit – it makes it complicated.
I brought it up at the radio station today and found it was a split opinion. While a number of people agreed with my assessment, others said having the two lines made sense. "Do you want your ice cream to melt as you are eating your burger?" Not a bad point.
It's been something I've been wondering for years. It's something that popped up in my Facebook memories this morning. Four years ago, I posted this:
We spoke with Tom Strom, the owner at Kool Kone. He explained the thinking behind the system.
"In the winter, when it's slow, we only have the one window open that serves both food and ice cream, but when we get busy this time of year, it just flows better to have the lines separated," he said. "The warmer the weather, the bigger the ice cream orders get. If someone orders one order of chicken tenders and nine hot fudge sundaes from the same line, we have to have the ice cream staff take care of it and it throws a wrench in the process."
We asked Strom how places like Oxford Creamery in Mattapoisett or Country Whip in Acushnet could pull off selling both food and ice cream to the same line. He said the answer is simple.
"When we first took over Kool Kone, our sales were 50-50 for food and ice cream. Now, 80 percent of our sales are food and 20 percent are ice cream," he said. "Places like Oxford and Country Whip aren't pumping out that volume of food."
Don't get me wrong, I'd go to Kool Kone if I had to wait in a separate line to get fries and another to get ketchup. The food is that good (and cheap).
The Weirdest Food Combinations That the SouthCoast Is Eating
We all love food here on the SouthCoast, but here are some weird food combinations that will leave you scratching your head.
How to Come Away With the Best Finds, Deals at Yard Sales
Are you looking forward to hunting through sale after sale this year? Yard sale season is back, and I've got some tips to help you find the items you're looking for while having a blast.
More From WFHN-FM/FUN 107