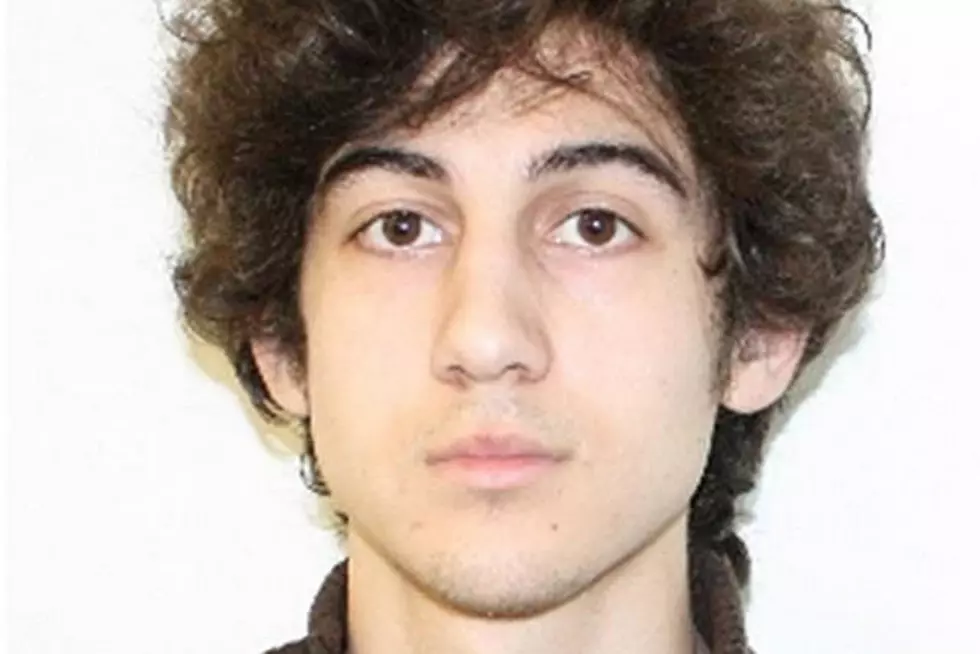 UMass Dartmouth's Most Notorious Student Awaits Death Sentence
FBI, Getty Images
The University of Massachusetts can boast a universe full of bright stars that have passed through the halls of its campus system.
Many notables, including performers, justices, Nobel prize winners, astronauts, athletes and others have cracked the books and engaged in campus life activities throughout the UMass system over the years.
Legends such as Natalie Cole, Bill Cosby, Julius Irving, Kang Kyung-wha, Catherine Coleman, Serena Williams, Betty Shabazz, Richard Gere, and many others, including many of the Massachusetts political elite, are UMass alumni.
Perhaps the most notorious alumnus of them all sits in a federal prison in Florence, Colorado awaiting his fate: implementation of the death penalty for his role in the April 15, 2013, Boston Marathon bombing that rocked Massachusetts and the nation to the core.
Dzhokhar "Jahar' Anzorovich Tsarnaev, 29, a Kyrgyz-American of Chechen descent was convicted on April 8, 2015, on 30 counts, including four counts of murder and usage of a weapon of mass destruction resulting in death. He was 20 years old at the time the crime was committed.
Tsarnaev did not act alone; his 26-year-old brother Tamerlan Anzorovich Tsarnaev, an American-based Russian terrorist, was the mastermind of the bombing which killed three and injured 280 others. The pair was also responsible for the shooting death of an MIT policeman.
Tamerlan Tsarnaev died in the days following the bombing when run over by an SUV operated by Dzhokhar Tsarnaev, who tried to escape during a shootout with Watertown, Massachusetts Police.
At the time of the Marathon Bombing, Dzhokhar Tsarnaev was a student at the University of Massachusetts Dartmouth. He also lived part-time off-campus in New Bedford.
On June 24, 2015, Tsarnaev was sentenced to death. Five years later in 2020, a federal appeals court overturned the penalty.
On March 4, 2022, the U.S. Supreme Court reinstated the death sentence, a decision that had the support of the Biden Administration as well as the former Trump Administration.
CNN reported at the time on what Justice Clarence Thomas wrote for the majority opinion.
"Dzhokhar Tsarnaev committed heinous crimes," Justice Thomas wrote. "The sixth amendment nonetheless guaranteed him a fair trial before an impartial jury. He received one."
As the 10th anniversary of the Boston Marathon bombing approaches, the most notorious alumnus of UMass Dartmouth, Dzhokhar Tsarnaev, awaits execution.
LOOK: States With the Most New Small Businesses Per Capita
10 Famous Movies That Led To Major Lawsuits
More From WFHN-FM/FUN 107