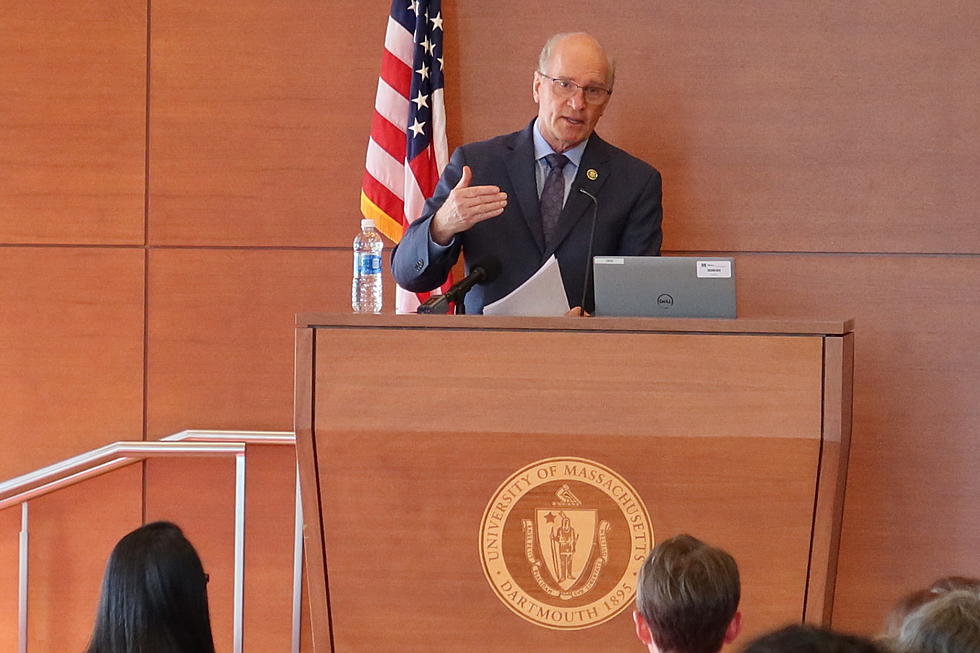 Keating Hosts Affordable Housing Conference at UMass Dartmouth
Marcus Ferro/Townsquare Media
Congressman Bill Keating (D), who represents New Bedford and most of Southeastern Massachusetts, hosted an affordable housing conference at the University of Massachusetts Dartmouth on Wednesday with the Federal Department of Housing and Urban Development (HUD).
The primary focus of the conference was discussing the challenges facing affordable housing in SouthCoast communities such as New Bedford, and strategies to make housing more affordable and available for residents.
"Too many in our communities are homeless, couch-surfing, paying an inordinately high portion of their income for housing or are unable to stay run long term housing situations due to changing market dynamics." Keating said.
"The solution to these problems are within reach, but it can only happen through collaboration and coordination at all levels of government and with significant participation by the private sector," he said.
HUD New England Regional Administrator Juana Matias also spearheaded the event with opening remarks and leading a Q&A panel discussion with HUD program directors.
The event drew a high level of interest from the community. The in-person attendance reached its full capacity and virtual attendees participated on zoom.
Keating began the conference by recognizing two New Bedford-based housing advocacy groups, Housing Options for Momentum and Equity (H.O.M.E.) headed by PAACA President Carl Alves and New Bedford City Councilor Shane Burgo, and Rise Up for Homes, led by Rev. David Lima.
The congressman also discussed some of the steps forward New Bedford has been able to take in meeting housing needs with the help of federal investments such as the American Rescue Plan Act (ARPA), President Joe Biden's signature legislation to combat the many crisis that emerged from the COVID-19 pandemic.
According to Keating, $12 million of ARPA funding has been leveraged to invest $75 million for five separate housing development projects in New Bedford.
The city also received $2 million in homeless assistance funding from HUD under its Continuum of Care Program. That money will be allocated to prominent local community organizations such as PAACA that are fighting the homelessness and affordable housing epidemic at the ground level.
Keating then discussed a federal homeowners assistance program that provides financial help for people to become homeowners, an emergency repair program to reduce hazardous or unsanitary conditions in homes, and a deferred loan program that helps homeowners fix code violations.
After remarks from Keating and Matias and the HUD Q&A, attendees also heard from representatives of the Federal Home and Loan Bank of Boston, MassHousing, Citizens Housing and Planning Association, and Preservation of Affordable Housing.
LOOK: Explore the iconic buildings from every state
From colonial homesteads to mansions by the ocean, iconic buildings define every state in the country. Stacker compiled this list of notable examples from historic and government reports and news articles.
LOOK: Stunning, historic hotels from every state and the stories behind them
Stacker
curated this list of stunning, historic hotels from every state. To be considered for inclusion, the structure must be more than 50 years old. Many of the selected hotels are listed on the National Trust for Historic Preservation, and several are purported to be haunted.
More From WFHN-FM/FUN 107