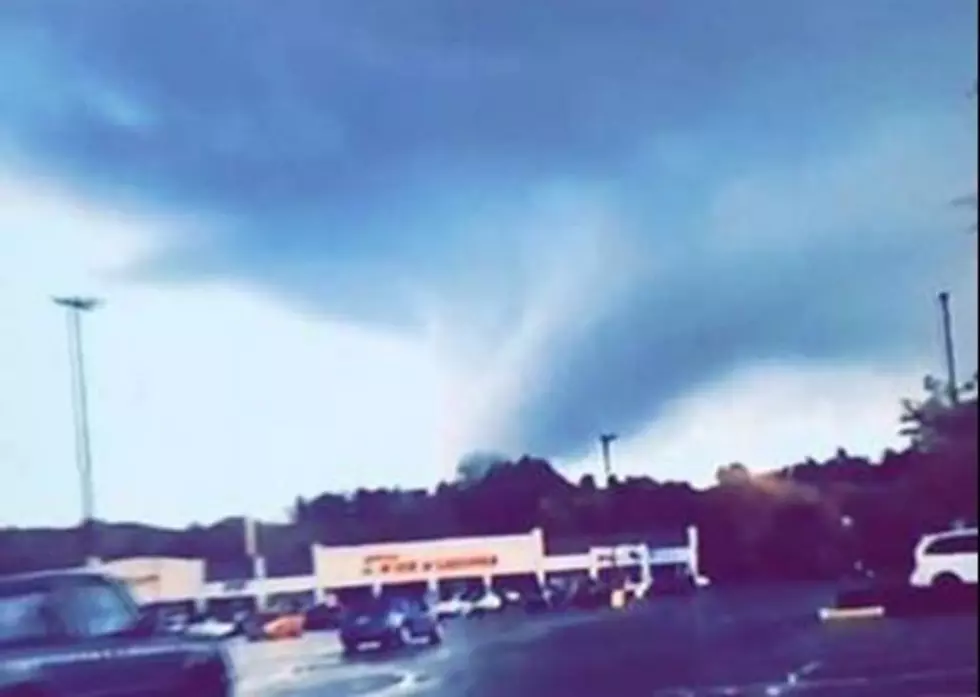 Tornadoes Spotted on the SouthCoast? [VIDEO]
Courtesy of Kristen Harrison
It's officially the end of days! Or just some really bad weather. You be the judge.
I'm sure we all received the tornado warnings today. I'm sure we've all seen the absolutely wild weather all afternoon. I foolishly did NOT dress for an apocalyptic type of afternoon, but mother nature does not care!
WCVB posted a video on Facebook showing a tornado touching down near the the Cape Cod Canal. It could be a waterspout, but definitely looks intimidating either way.
We also have a photo of what looks like a tornado touching down in Raynham as well.
Now, I don't know if who ticked off mother nature, but I'm not trying to deal with this today. I'm going to need these tornadoes to head back home and wait for another day, or just never come back. That would be the most ideal situation, to be honest.
And now clouds over the Fun107 studios. BE CAREFUL OUT THERE, PEOPLE!
[video mp4="//townsquare.media/site/519/files/2018/10/video-1540330804.mp4"][/video]
[video width="720" height="1280" mp4="//townsquare.media/site/519/files/2018/10/video-1540330815.mp4"][/video]
More From WFHN-FM/FUN 107