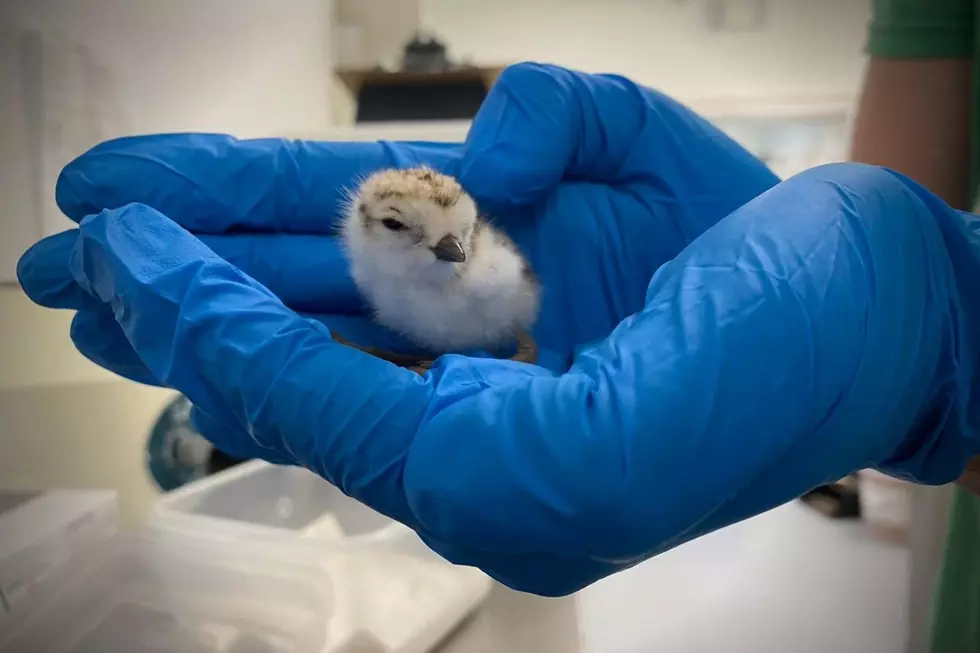 This Struggling Baby Piping Plover's Happy Ending Over on Cape Cod Is Movie Material
New England Wildlife Center via Facebook
There's something so mysteriously intriguing about nature, but when humans get involved to help save a life, it becomes even more beautiful.
Down on the Cape, a baby piping plover was found struggling along the shoreline with no parents in sight but not too far off from its familiar nesting location. Thankfully, the good folks over at New England Wildlife Center were called into action to assist in making sure this baby chick was treated.
After a quick visit to their Cape Cod Animal Hospital, veterinarians were able to revive the baby plover after it had become weak and lethargic. Luckily, the little bird fought well and regained its strength, allowing it to be set free back into the wild.
But the wildlife center was going to need some backup.
The center connected with Mass Audubon's coastal waterbird program. It found a nesting site with a baby plover around the same age, ensuring that the mended bird would thrive with its new family.
Now, it's important to understand that keeping your distance from these birds -- listed by Massachusetts as a threatened species -- is crucial to their well-being and their surrounding environment.
The New England Wildlife Center explains:
We also want to take a moment to remind folks that piping plovers are a state and federally threatened species. They face a number of environmental and human-caused threats to their population. Their success depends on having safe nesting sites with very limited human interaction. If you are lucky enough to spot one in the wild please keep your distance, observe local ordinances, and make sure to keep pets away too. We wish this little one the best of luck this season, and hope to get updates on his progress soon  Thanks to all who helped on this case, and to everyone who works to protect this important species every day here in Massachusetts and beyond!
According to the New England Wildlife Center, the baby is thriving with its new foster family. Perhaps Disney or Pixar would be interested in a short animation about this adorable little bird.
I'd call it: "The Piping Plover that Persevered." It's got a nice ring to it if you ask me.
Simmons Mill Pond Trail in Little Compton Is the Perfect Excuse to Get Outside
Take a walk through the thick settled woods of Little Compton that will take no more than an hour from your busy lives.
10 Beautiful Botanical Gardens Across the SouthCoast
When the season is right, there are several spectacular gardens around the SouthCoast that are blooming with rows and rows of beautiful flowers. Here are some of the most popular places to tiptoe through the tulips and so much more.
More From WFHN-FM/FUN 107