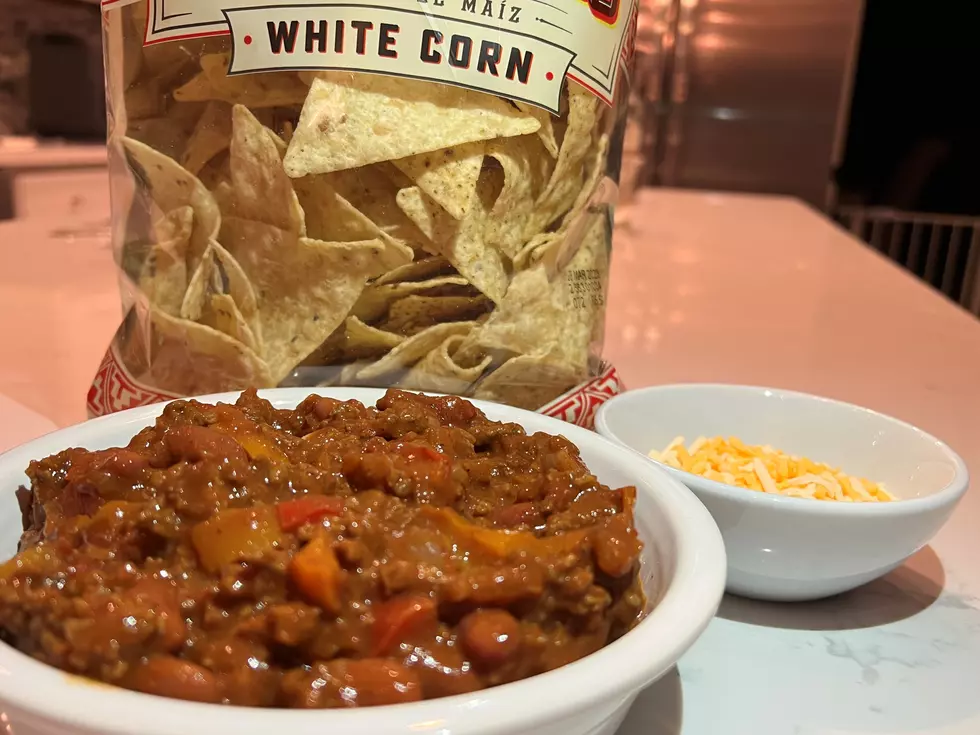 This Mouthwatering Chili Recipe Pairs Nicely With NFL Playoffs
Michael Rock/Townsquare Media
It's that time of year when the NFL playoffs are in full gear and so are our appetites.
There's just something about watching playoff football with an array of junk food within arm's reach.
For Wildcard Weekend this past weekend, I made sure to go out and buy all of the ingredients needed to make my never-miss NFL Playoff Chili. I was bragging about it to Gazelle, so he asked me to bring in a bowl on Monday, which I did.
Gazelle called my chili "very, very good." He said he would have given it an "excellent," except that he prefers his chili a little hotter.
Truthfully, I've made the chili much hotter, but I try to keep the spiciness manageable so that the chili can be a crowd favorite. If you want to kick it up a notch, simply add a jalapeno pepper and maybe even some hot sauce to the chili.
After hearing Gazelle's reaction to my homemade chili, we got a few phone calls asking for the recipe. I'm not one of those people who won't share their recipe, so I promised that I'd publish it.
MICHAEL ROCK'S NFL PLAYOFF CHILI
Prep time: 25 minutes
Cook time: 1 hour, 10 minutes
Ingredients:
1 pound of lean ground beef
1 medium onion
1 red pepper
1 yellow pepper
1 orange pepper
3 cloves of garlic
1 can (14.5 ounces) diced tomatoes, undrained
1 8 oz. can of tomato sauce
2 tablespoons of chili powder
1.5 teaspoons of cumin
1/4 teaspoon of salt
1/4 teaspoon of black pepper
2 tablespoons of butter
1 can of red kidney beans
Chop up the peppers, onions, and garlic and sauté with butter in a 3-quart saucepan. Add the ground beef when the peppers soften a bit and the onions start to clear, about 8-10 minutes over medium heat.
Stir in all remaining ingredients except for the beans. Heat to boiling, then cover and simmer over low heat for 1 hour, stirring occasionally.
Stir in beans and simmer for 10 minutes.
Serve with tortilla chips and shredded cheddar cheese, if desired.
This makes roughly 1.25 quarts.
Enjoy.
More From WFHN-FM/FUN 107