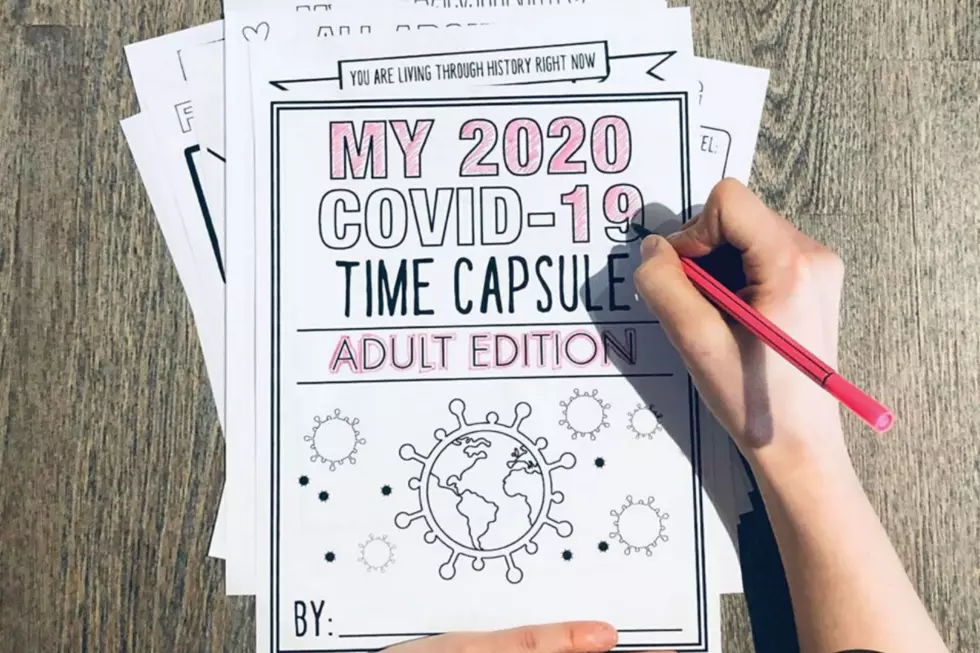 There's Now an Adult Version of the Free COVID-19 Time Capsule
LONG Creations
A couple of weeks ago, I told you about the "My 2020 COVID-19 Time Capsule" that Natalie Long of LONG Creations designed for kids. The graphic designer and mom from Canada created that free workbook as a way for her daughter Olivia, now eight years old, to record her experiences of living through the coronavirus outbreak. She decided to upload the worksheets on her Facebook page. Other parents had free access to the document so their kids could have a first-person account of what they go through each day during self-quarantine. Now, Long has created a new workbook with the adults in mind.
We don't know how long this will last. Some say it could all be over by this summer. Others say that we could see some form of social distancing well into 2022. All of this uncertainty can bring on stress and anxiety. Long's worksheets double as a coloring book and a journal to help get you through this difficult time. So, if you're like my mom and think that because we are living in unprecedented times that we should keep some form of log to document the things we do and see each day, this could be the thing for you. Memories aren't as reliable as we like to think. So, write it down. Have some type of written account of what you and your family are experiencing through the COVID-19 coronavirus outbreak.
Long posted the free PDF on her Facebook page and said, "We are all living through history right now and yes that includes 'us' the parents, grandparents, every man, and woman even if you don't have kids this event should be documented from your eyes too." It's a free download and you can do as much or as little as you'd like to complete the workbook. And if you're interested, she's designed "Bonus Pages," including an "Alternative Front Cover," "Letter from Your Teacher," and for those expecting, "Born in the Middle of a Pandemic." She even thought to add a page for the littles who celebrated a birthday during this period of social distancing.
READ MORE: Inspiring Stories From the Coronavirus Pandemic
Enter your number to get our free mobile app
More From WFHN-FM/FUN 107