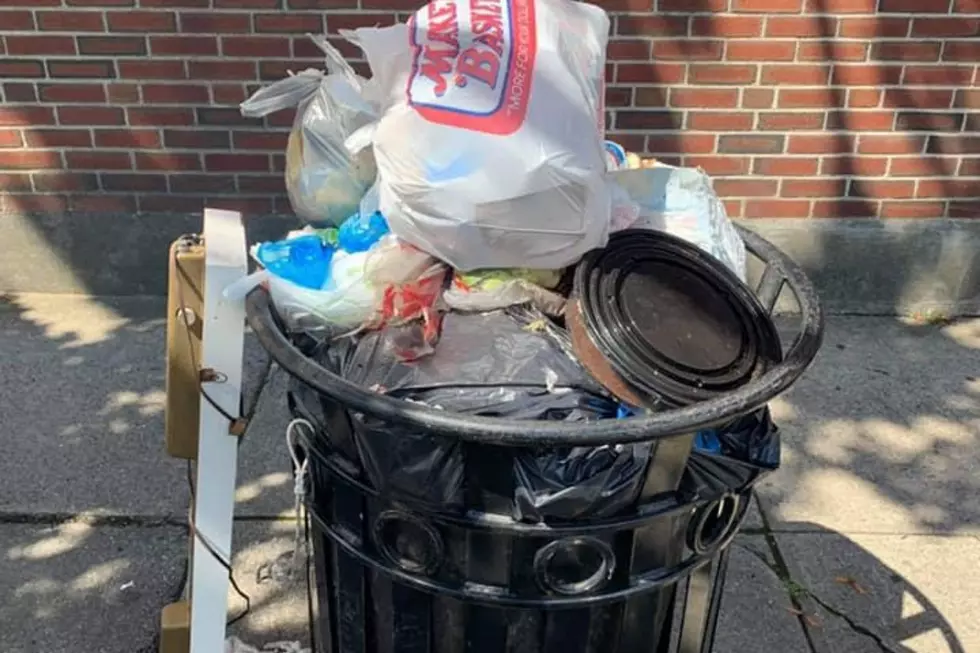 The New Bedford Trash Law You May Not Have Known
Courtesy Downtown New Bedford Inc.
It's been a slow tourist season for the SouthCoast so we can't blame our visitors for the messy garbage containers in Downtown New Bedford.
Our downtown area has some pretty neat attractions that normally draw visitors from all over. This year we may not see the same traffic we normally do but we should still take pride in our appearance.
This is an appeal to those that live and work downtown as well as those that visit downtown.
It's time we talk about trash. I remember walking around downtown a few weekends ago and seeing overflowing trash barrels, thinking, Man, they must be short-handed when it comes to the trash pick-up. Then I happen to see that the Downtown New Bedford, Inc. Facebook page post about a law I had no idea existed.
Did you know that throwing away household items or using the city-installed garbage barrels for business use is actually against the law in New Bedford?
You could actually be fined up to $300 for it.
I had no idea. I'm guessing this is an attempt to keep these barrels from overflowing unnecessarily. But it appears many people are not following the rules.
Do you think that having a fine for this is necessary? How do they actually implement it? Are there garbage police?
New Bedford's 5 Tallest Buildings
Enter your number to get our free mobile app
More From WFHN-FM/FUN 107