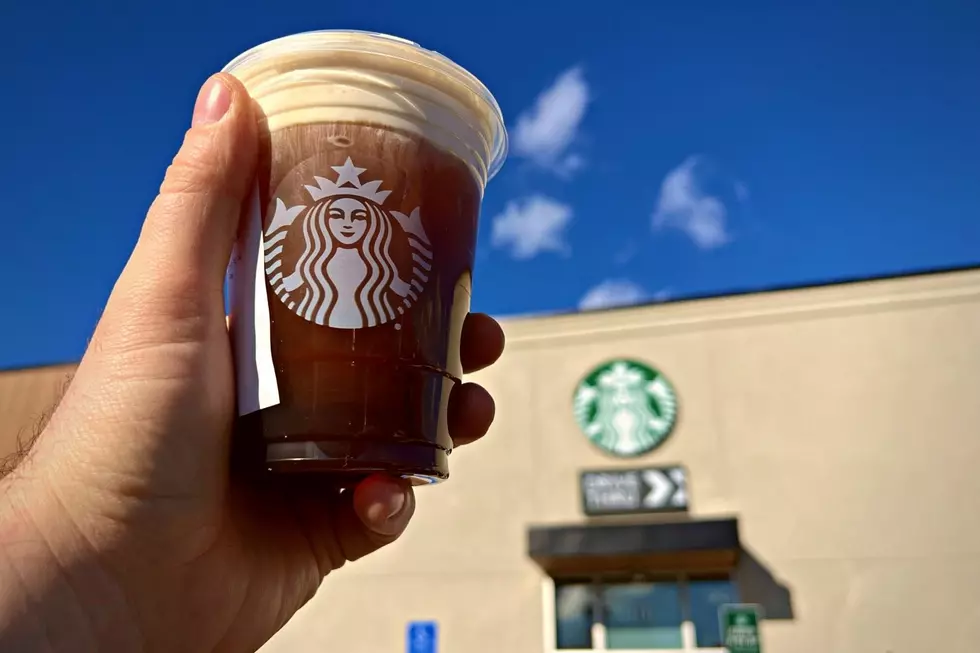 New Bedford Starbucks on Coggeshall Street Is Officially Open
Gazelle/Townsquare Media
New Bedford has every reason to celebrate as the Coggeshall Street Starbucks has officially opened its doors.
On Jan. 27, at exactly 11 a.m., Starbucks opened for business for the first time. The popular coffee shop will remain open until 8 p.m. Starting on day two, it will open at 4:30 a.m.
The second I heard the news, I jumped in my car and bee-lined it over to Coggeshall Street where I was among the first wave of customers to walk inside. I ordered a grande mango dragonfruit refresher with light ice for my fiancee and a grande salted caramel cream cold brew for myself.
Just the pick-me-up needed after a long day in the office.
I learned that the very first employee hired for the Coggeshall Street location was Brittany Perry, who was born and raised in New Bedford. She transferred from the Wareham location having never imagined she would be shift manager at a Starbucks, especially in her home city.
She was all smiles.
"I feel really great," Perry said. "This is one of the first good feelings I've had starting a job and I couldn't be happier. Everyone here is new: new hires, new to the area and new transfers from the Fall River and Somerset (Starbucks) stores."
Whenever a new business opens, there's always a buzz. I asked Perry if she was ready to rock and roll and with complete confidence, she said, "Absolutely."
She added: "We're easing into it slowly, but we're prepared. I'm a little nervous, I won't lie, but I'm ready for everyone to know about us. I want to meet new customers and know them by their first names whenever I see them. Overall, I'm very excited for this new opportunity where locals here in New Bedford won't have to go far anymore. They can come to us right here within the city."
Prior to the New Bedford spot, the closest Starbucks were in Dartmouth, Fall River and Wareham.
Mobile ordering is temporarily not activitated but should be ready to go by Monday, Jan. 30. Customers can pick up their orders at the mobile window to avoid the lines.
Until then, the Coggeshall Street crew is ready to take your order.
Fun Fact: The very first customer ordered a venti caramel latte and then returned 15 minutes later for another.
The Ultimate Donut Guide: Where to Find Delicious Donuts on the SouthCoast
This one is for sweet-lovers. Here is your ultimate guide to enjoying some of the best donuts on the SouthCoast.
More From WFHN-FM/FUN 107