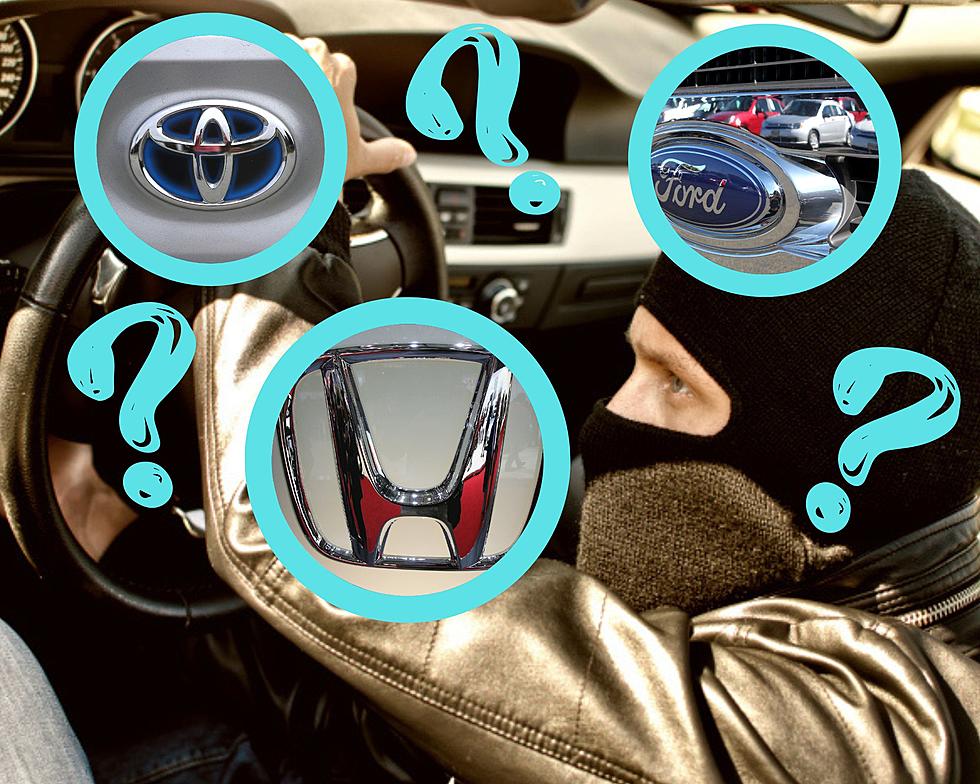 The Most Stolen Car Model in Massachusetts Might Surprise You
DmitriMaruta/Scott Barbour/Justin Sullivan/Getty Images
If you think high-end, luxury vehicles are the most targeted by thieves, apparently you are wrong. New FBI data reveals the most commonly stolen make and model in Massachusetts and it's probably not the first car you'd think of.
QuoteWizard.com uses FBI statistics to crunch the numbers on auto thefts and came up with the most popular car to steal in each state in the country.
Not too surprisingly, thieves in New England all seem to think the same. Massachusetts, Rhode Island and Connecticut all had the same make and model at the top of their list: the Honda Accord.
Would you have guessed the Accord?
The Accord is actually the most targeted make and model in nine different states, making it the third most stolen vehicle in the country. Only Ford pick-ups and Chevrolet pick-ups were stolen more often.
For Massachusetts, the top three models were the Accord, followed by the Honda Civic at No. 2 and the Toyota Camry at  No. 3.
Data from Insurify.com for 2022 shows that Accords are the most owned vehicles in Massachusetts, Rhode Island and Connecticut as well, so perhaps it's just the abundance of them that makes them such good targets for theft.
The maps for most owned per state versus most stolen per state do line pretty nicely, so clearly thieves are thinking more about convenience than what make and model they want to drive around.
The good news for local car owners is that thefts in general are down in both Massachusetts and Rhode Island, with both states seeing a nearly 40% decrease in recent years.
12 Sunday Afternoon Drives on the SouthCoast
Sunday drives on the SouthCoast just hit differently. Check out this list of scenic spots from Plymouth to Providence and everywhere in between.
RANKED: These are the richest race car drivers
More From WFHN-FM/FUN 107